"He's a Big Old Troll"- Valkyrae on Why She Would Kill Sykkuno Before Corpse Husband
Published 06/02/2021, 8:53 AM EDT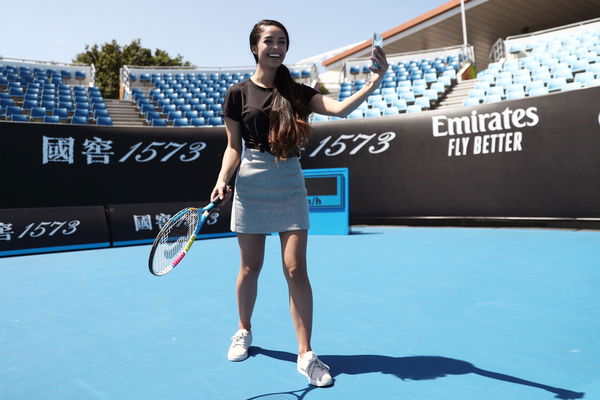 ---
---
Popular Vtuber Codemiko recently invited 100 Thieves Co-Owner Valkyrae to one of her interviews. The Twitch personality wanted to pick the popular content creator's brain using her hilarious style. The duo went over various interesting topics that Rae's fans would love to hear, including her personal life and a few things about her friends.
ADVERTISEMENT
Article continues below this ad
Valkyrae's chemistry with Corpse Husband and Sykkuno is something that almost everyone on the internet cherishes. Moreover, the three Amigops members have also had some pretty intense moments in Among Us during their reign as the best streamers of the game. Naturally, Codemiko wanted to know how Valkyrae feels about killing her friends.
Who would Valkyrae kill first?
ADVERTISEMENT
Article continues below this ad
Codemiko wanted to know how Corpse Husband and Sykkuno are as fellow Among Us players. Especially with Valkyrae being a 'psycho killer' in Among Us according to Miko, the Vtuber wanted to know Rae's thoughts on the duo. However, before going on to that, she wanted to know why Rae is a psycho killer after all.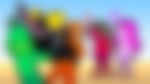 Rae being a psycho killer is all about strategy. The 100 Thieves YouTube streamer wants to get rid of detectives as soon as possible. She doesn't want to give anyone the chance to catch her as the impostor, and the smart way to do that is to spread chaos. Naturally, that is what Valkyrae lives to do the most.
Keeping this in mind, Codemiko wondered who out of Sykkuno and Corpse would Rae kill first during her rampage. After giving it a brief thought, Valkyrae realized she would kill Sykkuno if she was in such a situation.
"He is a wild card. He is a big old troll, and I can't anymore. You know, sometimes, you just can't anymore, and you gotta take them out. "
ALSO READ: Why Is Corpse Husband Famous?
ADVERTISEMENT
Article continues below this ad
Sykkuno's gotta go first because of his chaotic nature
Sykkuno has always been the jester of the group, even before the Jester Mod actually came out in Among Us. Regardless of who he is playing with, he's never a true crewmate or the impostor. Naturally, his being in the game is not beneficial for either side and makes impostors want to kill him before anyone else.
ADVERTISEMENT
Article continues below this ad
Regardless, Valkyrae still misses playing Among Us with everyone. No matter how chaotic Sykkuno is or mysterious Corpse Husband is, it was always fun playing with them. Therefore, when Codemiko asked whether Rae would play Among Us again, she didn't even think twice before answering in the affirmative.
WATCH THIS STORY: Top Female Fortnite Streamers
Trending Stories