"He's A Legend Man!"-Justin Gaethje Lauds Conor McGregor Ahead Of Khabib Nurmagomedov Fight
Published 06/16/2020, 12:49 PM EDT
By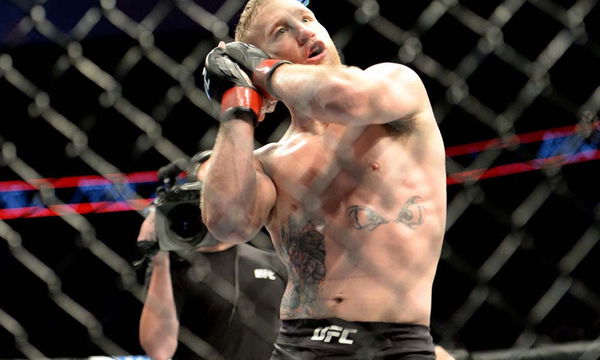 Justin Gaethje makes a statement about Conor McGregor and his supposed retirement. He stated that Conor should definitely make a comeback if he manages to beat Khabib Nurmagomedov.
ADVERTISEMENT
Article continues below this ad
He recently sat down with ESPN MMA to discuss all the things that are going on in the UFC right now. He shared his opinion on several matters and made a few noteworthy statements as well.
In a segment of the show, the panel discussed the current fighters that have opted to retire from the sport. And obviously, Conor McGregor's name came up. The interviewers asked Gaethje if he buys the whole 'Conor retirement' thing and he had quite a lot to say about that matter.
ADVERTISEMENT
Article continues below this ad
Gaethje said, "I think he'll fight again, I really do. I think he should wait for the winner between me and Khabib. If I win he should definitely come back. But if Khabib wins, I don't know and I'm not sure about that."
But Gaethje also takes this opportunity to appreciate all that Conor has achieved so far if the man has actually hung up his gloves for good. Gaethje said, "He's a legend, man. Whatever he did was legendary status and I'll never take that away from him. He deserves credit, and he's accomplished so much in this sport, what every fighter wants to attain. So hats off to him and I can't wait to punch him in the face."
ADVERTISEMENT
Article continues below this ad
Justin Gaethje breaks down how a fight against McGregor would go
So yes, that was a subtle call out. Further, Gaethje discussed how a potential fight against McGregor would go down. Justin Gaethje said, "Distance control is the number one factor in any fight. It's established in the first 30 seconds. That would be a huge factor in our fight, who could control the distance. The thing about me is I can kick the s**t out of people. So when they are trying to control the distance, I can kick them in the leg and reset that."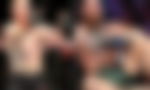 ADVERTISEMENT
Article continues below this ad
To end this topic, Gaethje also added, "Yeah, I think I would knock him out, to be honest. I think he's got about 3 rounds and then its hell. And he doesn't want to go to hell. So I think he's good for now."
Do you think Conor McGregor will make a return to the Octagon?