'He's Gonna be A Star', Stephen Curry Has High Praise for this Young Star
Published 09/23/2021, 12:38 PM EDT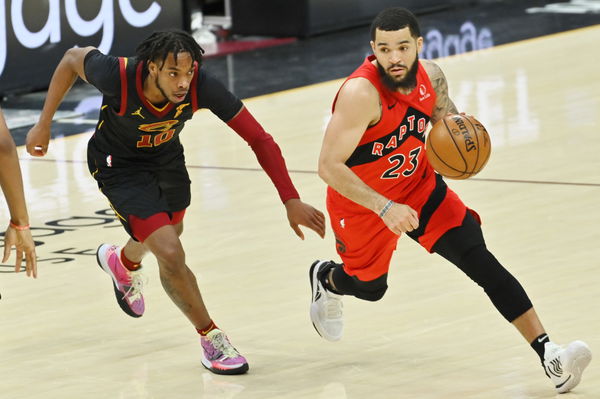 ---
---
Respected sportswriter Jackie MacMullan recently said Darius Garland's talent and potential impressed Steph Curry. According to MacMullan, Stephen Curry has singled out Garland as a future NBA star.
ADVERTISEMENT
Article continues below this ad
MacMullan recently appeared on "The Bill Simmons Podcast" and revealed what Curry had to say about Garland.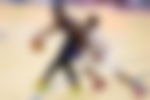 Stephen Curry voices his support for younger stars
ADVERTISEMENT
Article continues below this ad
MacMullan implied that Curry pleasantly surprised him when he praised Darrius Garland. Garland is currently training and will play his third NBA season.
"I talked to Steph Curry a couple weeks ago, and I was asking him about young players he might have reached out to and guess who he said?" MacMullan mentioned. "Darius Garland, Darius Garland, he loves Darius Garland a lot, a lot, a lot. He thinks that kid is gonna be a flat-out star."
Host Bill Simmons, Zach Lowe, and MacMullan were discussing the Cleveland Cavaliers' campaign for the upcoming season. They inevitably came around to the matter of the quality of the roster and MacMullan mentioned Curry's admiration of Garland. A fifth overall pick in the 2019 NBA Draft, like most younger players, Garland, has faced ups and downs in his two seasons in the NBA.
When he first joined the Cavaliers, Garland had just played five games at the collegiate level because of a major injury. It disrupted his rookie NBA season when the NBA had to shut down operations because of the COVID-19 pandemic.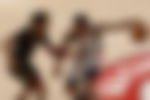 Garland's bright future
ADVERTISEMENT
Article continues below this ad
Garland has averaged 14.8 points, 4.9 assists, 2.1 rebounds, and 1.0 steals per game in his two NBA seasons. His stats could improve considering the fact they rose steadily last season.
Receiving praise from one of the league's biggest stars could only increase Garland's confidence levels and his output for the Cavaliers. Curry's Golden State Warriors teammate Draymond Green also praised Garland last May, saying, "It's rough getting switched onto Darius Garland."
ADVERTISEMENT
Article continues below this ad
It remains to be seen if Darius Garland can help the Cleveland Cavaliers improve in the upcoming 2021-22 NBA season. However, we know that Steph Curry will be rooting for him.