Highest Paid Cricketers in the World in 2017
Published 11/07/2017, 9:02 AM EST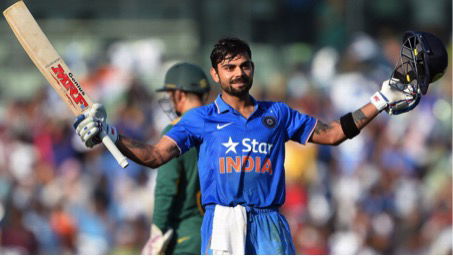 ---
---
Competitive sports have always been a big deal throughout history, inciting intense rivalries, drawing huge crowds, and shaping cultures. However, in the 21 century, sport has also become a big business, and the best performing athletes in most sports earn incomes in the range of millions of dollars. Cricket is no exception to the trend, and the top cricketers all over the world, from India to South Africa and Australia, earn salaries that would make the average hedge fund manager green with envy.
ADVERTISEMENT
Article continues below this ad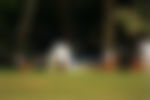 Here are 2017's top 10 highest paid cricketers:
ADVERTISEMENT
Article continues below this ad
Salary – $2.5 million
Australia's captain, Steven Smith, earns an annual income of 2.5 million dollars. As captain of Australia's cricket squad, Smith earns an annual retainer of 1.12 million dollars (25% more than his teammates), with bonuses of 14, 000 dollars per Test, 7, 000 dollars per ODI, and 5, 000 dollars per T20 match. The rest of Sam Smith's 2 million dollar annual salary comes from his deal with the IPL, with a further 5 hundred thousand in endorsements taking his annual income to 2.5 million dollars.
Salary – $2.5 million
The 36-year-old captain of the Kolkata Knight Riders rose to prominence in 2008, and has become one of Indian cricket's most popular players, having played all formats of the game. In 2017, his annual earnings will be 2.5 million dollars, with 1.5 million coming from his IPL contract, and a further 1 million dollars in endorsements.
Salary – $3.8 million
For a player who has broken the record for the most expensive player on 3 separate occasions, Yuvraj Singh's inclusion on this list should not come as a surprise. The 2011 World Cup Player of the Tournament is currently signed to a 1.8 million dollar IPL contract, earning 2 million more in endorsements.
Despite his retirement from international cricket, Virender Sehwag is a force to be reckoned with, raking in annual earnings of 3.5 million dollars. In his prime, Sehwag was one of the biggest names in cricket, and today he is one of cricket's wealthiest, with a net worth of $40 million. Although he is more or less at the tail end of his career, he currently earns 1.8 million dollars from his IPL contract, with a 2 million dollar boost from endorsements.
Salary – $4 million
New South Wales Blues fast bowler Mitchell Starc has acquired a reputation for himself as one of the most feared players in his position today. As a reward, he earns a handsome salary of 3.5 million dollars annually, plus a tidy 500,000 dollars more in annual endorsements, bringing his total annual earnings to 4 million dollars.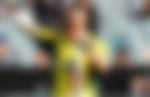 Salary – $5.5 million
Currently Australia's Vice-Captain, David Warner earns $3.5 million in annual salary from his central contract and contracts with various T20 Leagues. Warner is known for being a ferocious, left-handed opening batsman, and at the young age of 27, he is well-poised to achieve great things in cricket, and possibly climb up a couple of spots on future editions of this list.
Annual Earnings – $ 6.5 million
South Africa's top hitman, Abraham Benjamin De Villiers has played all formats of the game, and is one of the highest paid athletes in cricket today, with an annual salary of 4.5 million dollars from his IPL contract and South Africa central contract combined. On top of this, he also earns 2 million dollars in bonuses.
Annual Earnings – $7.5 million
Flamboyant former West Indies captain, Chris Gayle is perhaps one of the most recognisable faces in the T20 game today, being the first man to score a hundred in the format. He currently earns 4.5 million dollars from various T20 leagues, and 3 million dollars more in endorsements.
Annual Earnings – $19.7 million
Despite coming in second place on the list of 2017 earners, MS Dhoni, has a net worth that exceeds every other entry on this list, making him the richest active cricket player today. MS Dhoni earns nearly 3 times as much as the man behind him (Chris Gayle), with 5.7 million dollars in central contract and IPL entitlements, and an incredible 14 million dollars in endorsements with major multinationals such as Reebok, PepsiCo, Sony, and a host of local Indian companies.
ADVERTISEMENT
Article continues below this ad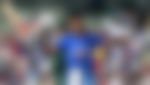 Annual Earnings – $26.9 million
To many cricket fans, Virat Kohli is the best batsman in the world, and this is reflected in his amazingly high earnings. At the relatively young age of 29, Virat Kohli is the world's highest-paid cricketer of 2017, with an income of 26.9 million dollars – approximately 7 million dollars more than MS Dhoni's earnings. To put this into context, consider the fact that Virat Kohli earns more than 10 times the amount 10 placed Steven Smith earns at 2.5 million dollars annually and is also a favourite amongst cricket betting tips.
ADVERTISEMENT
Article continues below this ad
Kohli earns 6.9 million dollars from his IPL and BCCI central contract, with the rest of his earnings coming from his endorsements with major companies in India and around the world.
As cricket continues to grow and evolve, the best cricket players will continue to earn higher salaries that will bring cricket closer to other heavy-earning sports such as basketball, baseball, soccer and football (American). The T20 format appears to be one major driver of this expansion, and the future looks quite positive for the sport as a whole.