Highlights Of Day 3 Of The Australian Open
Published 01/21/2015, 2:25 PM EST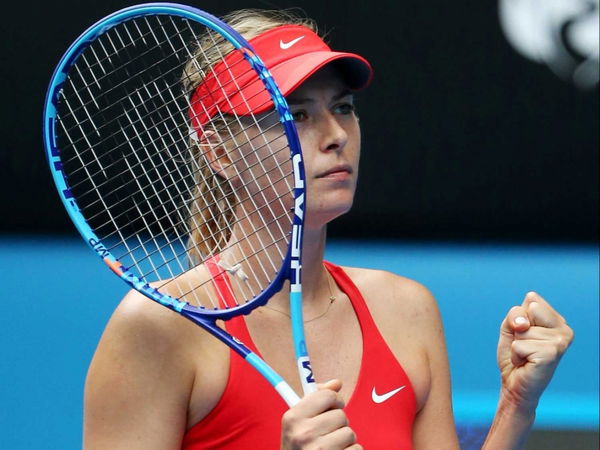 ---
---
Rafael Nadal and Maria Sharapova avoided early exits as they survived in thrilling matches in Day Three of the 2015 Australian Open on Wednesday morning in Melbourne, Australia.
ADVERTISEMENT
Article continues below this ad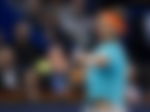 Smyczek, a 27-year-old qualifier from Milwaukee, bullied Nadal, the No. 3 seed, with full-cut forehands and leaping backhands. Smyczek has won six Grand Slam matches in his career. Nadal has won 14 Grand Slam singles titles. Until late in the fifth set, Smyczek was the better player. Finally, he cracked. At 5-5 in the fifth set, two perfect Nadal passing shots and a Smyczek miss gave Nadal the break of serve he needed. In the last game, Smyczek gave Nadal a do-over on a first serve after a fan shouted. Smyczek fell behind 40-0 but wouldn't fold: He saved three match points in the final game before losing, 6-2, 3-6, 6-7(2), 6-3, 7-5 in 4 hours 12 minutes.
ADVERTISEMENT
Article continues below this ad
Sharapova looked to be romping to another comfortable victory when she took the first set of her clash with Alexandra Panovainside 30 minutes. But her compatriot roared back into contention in the second before Sharapova saved two match points in the decider to eventually book her place in Round 3.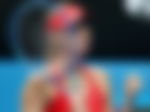 Roger Federer was also given scares in their respective Round 2 matches. Federer—a four-time winner of this event—lost the first stanza against Simone Bolelli before going on to win in four sets to pull through, 3-6, 6-3, 6-2, 6-2 over Bolelli despite a mysterious pain on the pinkie finger of his right hand. Was it a bee sting? A splinter? A blister? Federer didn't know. "It is definitely swollen and it's funny," Federer said. "I don't know what it is. As long as it's not getting bad, it's OK." Bolelli, a 29-year-old Italian, has yet to beat a top-10 player in his career. He is now 0-34.
Andy Murray kept British hopes alive in the competition after a routine straight-sets victory over Marinko Matosevic. The two-time Slam winner looked eminently unflustered throughout his clash with the Australian, dropping just six games on his way to victory.
Other results included Nick Kyrgios def. Ivo Karlovic [23]. It took a long five sets to get past Federico Delbonis in the first round and he took a four-set win over No. 23 seed Karlovic in the second round. If he gets past Tunisia's Malek Jaziri in the third round, then a potential showdown with Roger Federer will generate a lot of buzz around the tournament.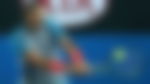 Eugenie Bouchard advanced through as well as she won in 54 minutes, 6-0, 6-3 over Kiki Bertens in a second-round night match. The secret to her success: 13 hours of sleep. "I slept until 1:00 p.m. today, so I think that helped me," she said. "It's almost like I'm playing during the day when you sleep till one."
Results:
Men's Singles – Round 2
Roger Federer [2](SUI) beat Simone Bolelli (ITA)
3-6 6-3 6-2 6-2
Rafael Nadal [3](ESP) beat Tim Smyczek (USA)
6-2 3-6 6-7(2) 6-3 7-5
Andy Murray [6](GBR) beat Marin Matosevic (AUS)
6-1 6-3 6-2
Tomas Berdych [7](CZE) beat Jurgen Melzer (AUT)
7-6(0) 6-2 6-2
Women's Singles – Round 2
ADVERTISEMENT
Article continues below this ad
Maria Sharapova [2](RUS) beat Alexandra Panova (RUS)
6-1 4-6 7-5
Simona Halep [3](ROU) beat Jarmila Gajdosova (AUS)
6-2 6-2
Lucie Hradeckà (CZE) beat Polona Hercog (SLO)
4-6 6-3 6-2
ADVERTISEMENT
Article continues below this ad
Eugenie Bouchard [7](CAN) beat Kiki Bertens (NED)
6-0 6-3