HILARIOUS: Fortnite Pro Dozes Off Between a Tournament, Ends Up Missing an Entire Game
Published 03/13/2021, 8:17 AM EST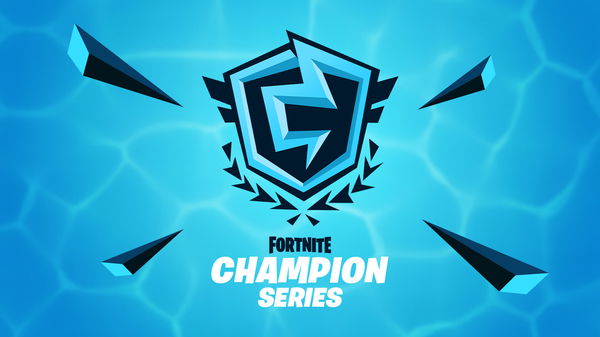 ---
---
Epic Games is currently hosting the biggest Fortnite tournament series. The Fortnite Champion Series, with an overall prize pool of $20 million, is close to its conclusion. With the last stage of the tournament underway, the stakes are higher than ever. Only one trio walks out with the title of FNCS champions.
ADVERTISEMENT
Article continues below this ad
Every single person is giving their best, trying to take their trio to the top of the Heat ladder. The Champ Finals are only hours away for some regions, and no one can afford to slip up. Amidst all the rising FNCS tension, one trio suffered a hilarious loss in the Epikwhale Cup as Fortnite pro Deyy cost his team an entire game.
ADVERTISEMENT
Article continues below this ad
ASLO READ: Fortnite Chapter 2 Season 6: Speculations, Start Date, Live Event, and Other Details You Should Know
Fortnite pro has his priorities sorted
Endless Deyy took what he claims to be a 'short nap' during an ongoing competitive event. However, the nap went too long as he and his teammates ended up missing an entire game because the Deyy couldn't wake up on time. While he received a lot of flak on Twitter due to the careless behavior, Deyy doesn't seem worried.
In a response tweet, Deyy mentioned how he didn't care about the event since he had school the next day. Since the Fortnite pro had to get up early to catch school at 8 am, he thought it best to get some sleep.
Fortnite Pro "Deyy" unfortunately fell asleep on his teammates mid event last night. What he claims was trying to nap quickly, but missed an entire game. Really sucks for the teammates, really sucks cause he also has school this morning. pic.twitter.com/ZbiDwRm82a

— Jake Lucky (@JakeSucky) March 12, 2021
While the community has been raising a lot of questions about Dayy's commitment to the game and the loss of his teammates, his trio seems to have no issues with their partner. In fact, Cented wished Dayy the best for school, even after the trio's loss.
Fortunately for the trio, they placed second in the qualifiers for the NA-West region. Therefore, even after Deyy's extra long nap, they managed to earn a place in the finals.
Minors in competitive gaming have a lot on their plate
ADVERTISEMENT
Article continues below this ad
This incident only reflects how much pressure there is on minors who participate in competitive gaming. With school and studies, gaming is always an additional burden. The Fortnite professional community is largely made up of minors since most teams recruit players between the 15-18 age group.
This seems obvious, since players peak at competitive gaming during this age. Most of the Valorant pros are also from a similar demographic. Tournaments and companies like Epic Games should consider this while scheduling their events.
The grind and consecutive events end up exhausting players. Naturally, after a couple of years, they lose their touch. A much more relaxed environment could lead to professional players competing for many more years.
ADVERTISEMENT
Article continues below this ad
ALSO READ: The Current State of Fortnite Leading Up to the Chapter 2 Season 5 Finale