Hilarious Genshin Impact "Leaks" Featuring Avatar and Dragon Ball Will Tickle Your Funny Bones
Published 03/25/2021, 8:41 AM EDT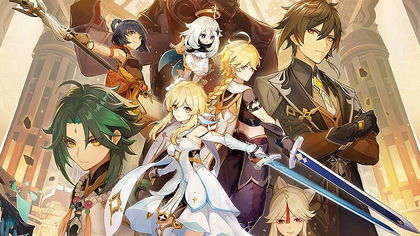 ---
---
miHoYo has finally taken up arms against Genshin Impact leakers, following massive leaks on update 1.5. The studio laid out a stern warning from its official Twitter account to individuals and websites who promote this illicit act. Recently, the studio even caught some of these miscreants red-handed, which paved the way for a ban wave. Safe to say, this problem cannot be resolved overnight, as it needs constant attention.
ADVERTISEMENT
Article continues below this ad
While the studio is not thrilled about all this, and understandably so, the community has reacted to this development in a hilarious fashion. Creative artists from the community shared interesting takes on new characters, weapons, which will certainly make your day.
ADVERTISEMENT
Article continues below this ad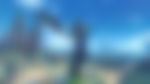 A montage of interesting Genshin Impact character ideas
Tectone in his latest video shared a catalog of community ideas that hit his subreddit. It looks like the community was happy to "leak" upcoming characters despite the warning sent out by the studio.
Goku coming to Tevyat
What if Genshin Impact did a crossover with the Dragon Ball franchise and inserted godlike Super Saiyan 'Goku' in the game? He would undoubtedly sell like hotcakes. One-hit KO for anyone who comes up against him and he most definitely would never die.
JoJo's Bizarre Adventure in Genshin Impact
The multi-generational villain, the star-studded family of heroes, brings us the ultimate anti-hero 'Dio'. He is downright overpowered, with the body of Jonathan Joestar and the head of his original self. A deadly combination that will be a true nightmare for the mobs of Genshin.
How about a brand new class of weaponry?
The title currently showcases 5 types of weaponry that the characters can use. What if the studio added mighty assault rifles into the mix? Well, this fan created an elaborate rifle that looks like a Skyward class of weapons. This idea might be too outrageous for the game, but it is indeed amusing to imagine rifles in the title.
Avatar unleashing the power of elements
Aang is a notoriously powerful character from Avatar with a massive fanbase. If he was ever added into the mix, the character would certainly wield more than one element. The only question here is, how broken would such a character be?
This collaboration must be on the books already for miHoYo
Paying homage to the predecessor is always a good idea, and this fan understands it. Honkai Impact played a pivotal role in creating this title, and miHoYo just might pay an ode to it soon.
ADVERTISEMENT
Article continues below this ad
Techtone's subreddit indeed contained amazing ideas, and some were just downright hilarious. The YouTuber chalked out his personal favorites in the video below that amused him.
Every single idea that has been listed here is fake and has been suggested by members of the Genshin Impact community a joke. These are not official and they just serve as content pieces created by the community for amusement.
ADVERTISEMENT
Article continues below this ad