HILARIOUS! Marian Vajda Uses Microphone to Coach Novak Djokovic
Published 12/16/2020, 7:00 AM CST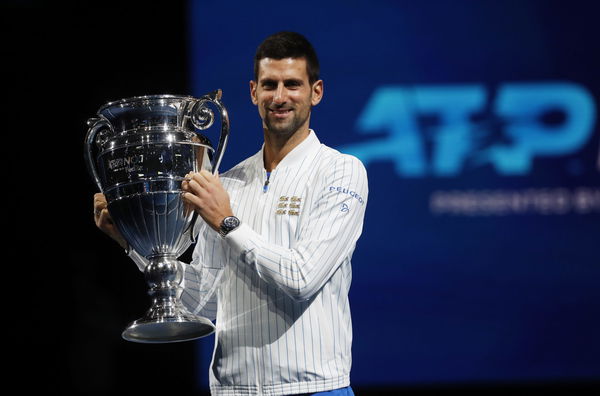 ---
---
In the past decade, World No. 1 Novak Djokovic has been the most dominant player in the men's game. He's won 16 of his 17 grand slam titles during this period. The Serbian machine has done a tremendous job in making an identity for himself during the Federer-Nadal era. 
ADVERTISEMENT
Article continues below this ad
Over these years, Djokovic has managed to get the better of both of them. Djokovic enjoys a better head-to-head record against the Swiss Roger Federer (27 wins – 23 losses). He has a similar kind of outcome against the Spaniard Rafael Nadal too (29 wins – 27 losses). These achievements are to be proud of as Federer and Nadal are considered the greatest to ever play the game.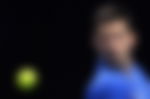 Novak Djokovic and Marian Vajda won 17 Slams together
ADVERTISEMENT
Article continues below this ad
Behind the creation of Novak Djokovic is Marian Vajda, the coach who has enjoyed the most amount of success. Together they've won 17 grand slam titles together. Recently, Marian Vajda was coaching Novak Djokovic is one of the funniest manners. With the help of a microphone, he was seen instructing his pupil.
The Slovakian coach has been with Djokovic right from 2006 until 2017. They took a short break and came back together in the following year in 2018. They've been a team ever since. 
Vajda won the ATP Coach of the Year in 2018. He himself was a player, achieving a ranking of as high as 34 in the world. The Slovak has also won two singles titles. 
Speaking of Djokovic, he has won eight Australian Open titles, five Wimbledon championships, three US Open championships, and one title at Roland Garros. Marian has been a part of each major in Djokovic's decorated career so far, and the pair seems far from done.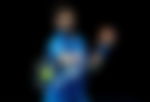 ADVERTISEMENT
Article continues below this ad
ADVERTISEMENT
Article continues below this ad
In 2020, Novak won the Australian Open at the beginning of the season. Once tennis resumed from the coronavirus break, he's not lived up to his standards. Djokovic got dismantled by Rafa at the French Open. He was even disqualified for mistakenly striking the ball on a lineswoman. However, the Serb ended the year as the number 1 player in the world.