HILARIOUS: Olympic Athletes React to 'Anti-Sex' Beds at the Tokyo Olympics 2020
Published 07/18/2021, 3:17 PM EDT

---
---
Tokyo Olympics 2020 has been in talks for several things. However, one thing that has bugged various athletes is the cardboard beds that are in their rooms. These beds have been used for various reasons that are hilarious and athletes have showcased that on Twitter.
ADVERTISEMENT
Article continues below this ad
These beds are made of cardboard and hence aren't as strong as the wooden beds. These beds are being used by Japan to promote its goal of environmental preservation. These beds can be easily transported and be used again in various other spaces.
"We prefer not to destroy things we build but continue to use them. This is a major element for providing sustainability," said Takashi Kitajima, general manager of the Tokyo 2020 athletes' village.
ADVERTISEMENT
Article continues below this ad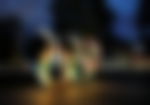 However, initial reports suggested that the beds are helping the organizers with one more thing. Since the pandemic started, the whole world has been focusing on social distancing, and the organizers had taken it to a new level. According to the reports, the beds could only hold the weight of one person and hence prevents the athletes from indulging in sexual intercourse.
The maker of the beds later clarified that the beds won't break during sex. They confirmed that the beds can support weights up to 200kgs, hence is sufficient for holding two people.
"We've conducted experiments, like dropping weights on top of the beds. As long as they stick to just two people in the bed, they should be strong enough to support the load," said Airweave, the maker of the cardboard bed.
Athletes react to the Tokyo Olympics 2020 beds
Despite the company assuring the athletes, this hasn't stopped athletes from questioning the strength of the bed. Some have tweeted about sudden movements while some tweeted a query about if water or any liquid falls on the bed being used at Tokyo Olympics 2020.
So if I spill water on my bed in Tokyo, will it be compromised!? 😂😂

— Rai Benjamin (@_Kingben_) July 17, 2021
How many suitcases you bringing to Tokyo? 🧐

— Keturah Orji (@Keturahorji) July 17, 2021
Taking the mattress off the bed and placing it on the floor seems far too easy to fix this problem 🤨@Tokyo2020 did you make the floors anti-sex too? Asking for a friend 😂 https://t.co/AR9ereLhfm

— Ellen Perez (@EllenPerez95) July 18, 2021
ADVERTISEMENT
Article continues below this ad
This is the craziest story. In order to prevent Olympians from having sex, and thus risk spreading the Covid virus, beds at the Tokyo Olympic Village are made from cardboard so they collapse if more than one person gets on them! pic.twitter.com/RZKEPbcr4x

— John Aravosis 🇺🇸🇬🇷🏳️‍🌈 (@aravosis) July 17, 2021
Beds in Olympics in Tokyo. Made from recycled cardboard. Really good for the environment, will be interesting to see if my back benefit from it as well 👍🏼 pic.twitter.com/XIAJrt4pjc

— Zećira Mušović (@ZeciraMusovic) July 18, 2021
ADVERTISEMENT
Article continues below this ad