HILARIOUS: Rafael Nadal Bursts Into Laughter Because of a Spectator's Obscene Gesture at Australian Open 2021
Published 02/11/2021, 8:14 AM EST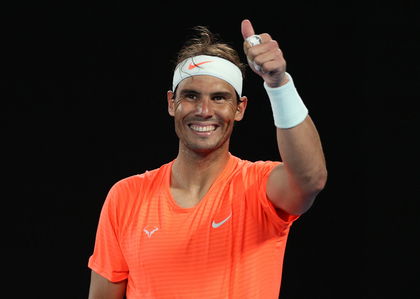 ---
---
Rafael Nadal registered a routine second-round victory at the Australian Open 2021. But the Spaniard was left laughing after an interaction with a fan.
ADVERTISEMENT
Article continues below this ad
While Nadal was schooling Michael Mmoh in the second round of their match, a rather unusual spectator in the stadium surprised him.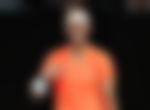 He was serving for the second set, when a lady spectator made an obscene gesture. And a humble Rafa couldn't contain his smile as he wondered who she was showing it to.
ADVERTISEMENT
Article continues below this ad
Furthermore, the drama didn't end there as the spectator's antics continued, and the whole stadium watched in amazement. Nadal continued laughing, and he couldn't stop himself.
Rafael Nadal's uncontrollable laughter
After much commotion, the spectator was ejected from the stadium. However, that couldn't stop Nadal from bursting into another bout of laughter, and he took some time to calm himself down. After that, Nadal continued his mission and sealed the second set 6-4.
"No. And honestly, I don't want to know," Nadal said in his post-match interview.
A perfect match from Rafael Nadal
Coming to the match, it was an easy one for the World No.2. Mmoh is 23-years-old and is ranked 182nd, so a chance of an upset was minimum. But Mmoh was playing in a Nadal-Esque outfit with a sleeveless t-shirt.
Fans were unsure about Nadal's fitness when the Australian Open 2021 was about to begin. The player himself was low on confidence because of a back injury. But till now, he has been unfazed by any injury and shown significant resistance to his opponents.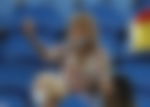 Against Mmoh as well, Nadal finished off the match in quick fashion. In fact, the match lasted merely two hours with Nadal breaking no sweat.
ADVERTISEMENT
Article continues below this ad
In the end, Mmoh didn't offer much resistance as Rafa showed his prowess, with his forehand proving particularly lethal. The scorecard ultimately read 6-1, 6-4, 6-2 in Nadal's favour.
In the 3rd round, Rafael Nadal plays British player Cameron Norrie on Saturday. And with the way Rafa is playing, the latter would need to pull a rabbit out of his hat.
ADVERTISEMENT
Article continues below this ad