"His Game Does Not Make Anyone Dream": Gilles Simon Details a Key Difference Between Roger Federer and Novak Djokovic
Published 12/08/2020, 10:02 AM EST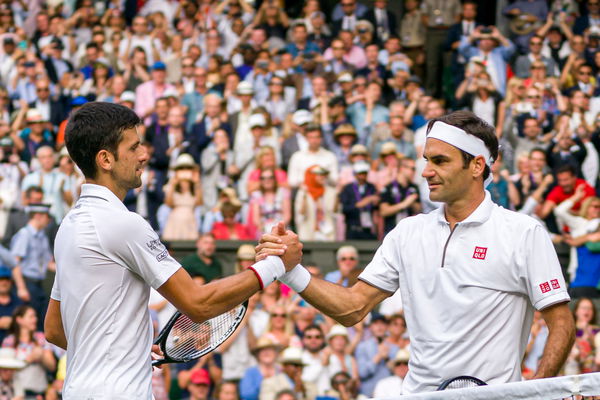 ---
---
Roger Federer has built a unique aura around him. His illustrious tennis career has given him so much fame and recognition. Former World No.6 Gilles Simon recently said that his son always roots for Federer. The French player reacted further and revealed the polarising difference between Federer and Novak Djokovic.
ADVERTISEMENT
Article continues below this ad
In a recent interview with Paris Match, Simon said he respects the admiration Federer gets but his rivals especially Djokovic deserves the same admiration as well.
"It's okay to sell Federer to everyone because it's admirable in so many ways. But a Novak Djokovic is also admirable. Except that with him, we especially want to remember that he is not Federer."
ADVERTISEMENT
Article continues below this ad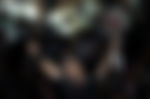 Why does Federer command a huge fan following?
Federer's majestic gameplay is a great favorite. His style complimented by his personality makes his people's favorite. Comparing that to Djokovic, Simon said that the Serbian's tennis does not make anyone 'dream'.
"Everyone would like Roger to be the greatest of all time. Because the public first loves a player for his game. Then, he projects it on his personality. With Federer, everything fits. With Djoko, no. His game does not make anyone dream. "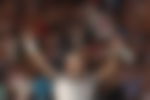 Gilles Simon talks about crowd-favorite Roger Federer
ADVERTISEMENT
Article continues below this ad
Further, Simon cited the Wimbledon 2019 final saying Djokovic was suffering as the whole stadium was with Federer. People don't fancy Djokovic's personality when compared to Federer's.
"And he suffers from it, as in the Wimbledon final against Federer, where he has the whole public against him. It must be hard for him. Perhaps he should have played his "character" thoroughly. Like a Murray did, in the self-sacrifice side, beating that never lets go, even if it means being painful. With Djokovic, we would have liked him to take the wrong role: I'm going to beat everyone with my unspectacular game, period."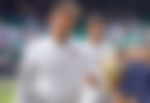 Both Federer and Djokovic are different players and command different fan bases. Federer, Djokovic and Rafa Nadal and are involved in the GOAT debate which splits the fan bases. But the three have been icons of the sport and are unique with their tennis and success.
ADVERTISEMENT
Article continues below this ad