Hits and misses of Pakistan-New Zealand ODI Series
Published 12/23/2014, 10:39 AM EST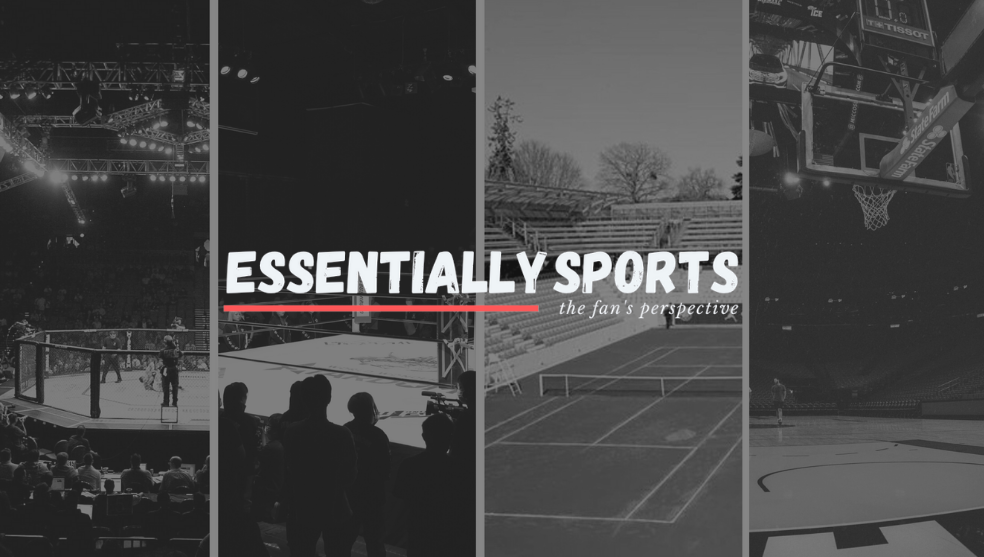 ---
---
ADVERTISEMENT
Article continues below this ad
With the world cup just round the corner, every international game is cardinal and all the teams are testing out their resources and trying to have the perfect balance for the team.
The series between New Zealand and Pakistan was a very closely fought affair. The one day series was preceded by three tests and two T-20 international matches between the two nations.
ADVERTISEMENT
Article continues below this ad
Test series was drawn at 1-1 with Pakistan winning the first by a huge margin of 248 runs. New Zealand managed to draw the second game and finally went on to win the third test by an innings and 80 runs on the back of some marvellous innings by captain Brendon McCullum's double century and a century by the extremely capable Kane Williamson.
Test matches were followed by two T-20 matches, which again couldn't separate the two sides ending at 1-1. Both matches were low scoring encounters, Pakistan cruising to a 7 wicket victory in the first while New Zealand came back strongly in the second game to level the series and share the cup.
The ODI series began on 8 of December in the Dubai International cricket stadium. New Zealand side was lead by Kane Williamson and the veteran, Daniel Vettori was making a comeback to the international arena in this series.
ODI 1
With an unbeaten century from Ross Taylor, New Zealand managed to put a below par score of 246 in their quota. Irfan was the pick of the bowlers with figures of 3-57. Pakistan's reply didn't begin well with neither of the top order batsmen being able to make some solid contribution. Young Sohail displayed amazing skills and combined well with Shahid Afridi to see Pakistan through.
MATCH SCORES: Pakistan 250/7 in 49.3 overs (H.Sohail 85(109); S.Afridi 61(51); D.Vettori 40-2) beat New Zealand 246/7 in 50 overs (R.Taylor 105(135); M.Irfan 57-3)
Pakistan's frailty has always been batting. Although New Zealand put forward a modest total, they still had to chase down the score. Sohail was the standout player for Pakistan. He is relatively inexperienced at the international level, but the performance he showed after a top order collapse was really a positive sign for Pakistan. The biggest asset for Pakistan was Shahid Afridi returning to form. Afridi possesses the capability to single handedly win the game for Pakistan.
For New Zealand, the only plus point for them was an unbeaten century by Ross Taylor and   Daniel Vettori, on his return to International stage, taking two wickets. However their death bowling was a concern for them in the match.
ODI 2
Being one up in the series Pakistan won the toss and decided to bat first in the second match. As usual the top order didn't perform but a steady innings from Hafeez well assisted by Misbah and Sohail helped them go past the 250 mark.  Matt Henry steamed in and scalped 4 Pakistan batsmen. In reply, Williamson played a captains knock and New Zealand chased down the target in 46 overs.
MATCH SCORES: New Zealand 255/6 in 46 overs (K.Williamson: 70(91); H.Sohail: 48-3) beat Pakistan 252/10 in 48.3 overs ( Misbah: 47(65); M.Henry: 45-4) by 4 wickets.
ODI 3
The series was now level at 1-1 and it was an important game in context of the series. Misbah-ul-Haq was unavailable due to an injury, hence Afridi was offered the captaincy duties. Pakistan again opted to bat first winning the toss. Pakistan posted a gigantic total of 364 runs with a great knock by Ahmed Shehzad and a quick fire half century by Shahid Afridi. Matt Henry once again impressed us with his speed and picked up 3 wickets. New Zealand never seemed to chase the total down and were all out for mere 217. Ahmed Shehzad was adjured man of the match.
MATCH SCORES: Pakistan 364/7 in 50 overs (A.Shehzad 113(120); S.Afridi 55(26); M.Henry 69-3) beat New Zealand 217/10 in 38.2 overs ( K.Williamson 46(52); S.Afridi: 37-3; H.Sohail: 45-3) by 147 runs.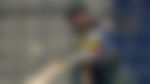 ODI 4
Pakistan was up 2-1 in the series and a win in this match could have sealed the deal for them. Following the trend in the series, New Zealand won the toss and chose to bat first. Kane Williamson batted beautifully for a century and Pakistan had to score run-a-ball to win the match. Younis Khan showcased his class, scoring a century and carrying on his quality presentations from the test matches. Shahid Afridi was on fire and it seemed he, along with Younis, would see Pakistan through. However, Milne's strike in the 44 over followed by Vettori in the very next over sent both of them into the pavilion. Lower order batsmen tried hard but those back to back strikes proved to be the knockout punch in a thriller.
MATCH SCORES: New Zealand 299/5 in 50 overs ( K.Williamson: 123(105); M.Irfan 53-2) beat Pakistan 292-8 in 50 overs ( Y.Khan: 103(117); S.Afridi 49(25); D.Vettori 53-3) by 7 runs.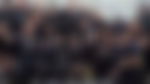 ODI 5
This was the decisive match, with the series level at 2-2. New Zealand batting first posted 275 on the board after contributions from the very reliable Williamson and Taylor duo. Chasing a stiff target, Pakistan got off to a good start with a half century from Ahmed Shehzad. However, except a half century from Sohail no other batsman was able to make considerable contribution, with Henry bowling in great areas and taking a 5 wicket haul, implying Pakistan lost the match by 68 runs giving New Zealand a well-deserved series victory.
ADVERTISEMENT
Article continues below this ad
MATCH SCORES: New Zealand 275/4 in 50 overs ( K.Williamson 97(119); R.Taylor 88(95); M.Irfan 62-2) beat Pakistan (H.Sohail: 65(74); M.Henry 30-5) by 68 runs.
REVIEW
Pakistan has shown an on and off show. Sometimes they manage to put brilliant performances and stun their critics, but, they have had an issue of finishing things off and thereby giving away the series on many occasions in the past. They had a lead in the series on two occasions but couldn't seal the deal, and eventually lost the decisive encounter in the last game of the tour. They looked a bit inconsistent with the bat through the series but with Shahid Afridi getting among runs and some promising young lads like Harris Sohail and Ahmed Shehzad, the scenario looks better for them. The bowling department though lacks experience with the likes of Ajmal and Hafeez banned from bowling in international matches but their biggest worry lies in the fielding department, leaking away runs and dropping crucial catches which costs them the match.
ADVERTISEMENT
Article continues below this ad
For New Zealand this was a pretty good tour, drawing the test and T-20 series and winning the ODI series. Death bowling, though, is an area they need to work upon with world cup not far away. Matt Henry has been in a great bowling rhythm and Milne looks like a great future prospect for the Kiwis. Their batsmen were pretty consistent throughout the series, and the standout batsmen were: the very talented Kane Williamson and the mighty Ross Taylor scoring heavily in the series. New Zealand team appears to be well balanced at the moment and their world cup campaign is on the right track.
Trending Stories