Hood: Outlaws and Legends Gets a Launch Time for PC as well as Consoles
Published 05/05/2021, 12:42 PM EDT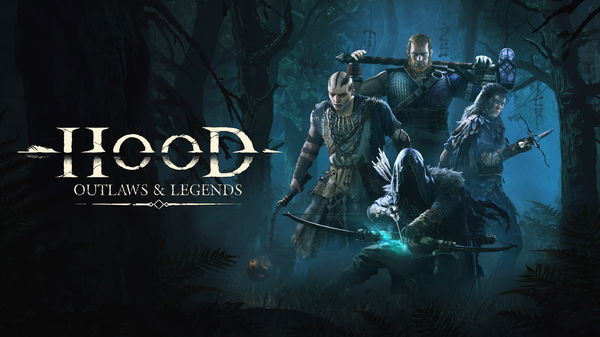 ---
---
Hood: Outlaws and Legends managed to turn heads with its announcement last year. The medieval heist title from the house of Focus Home Interactive is set to be one of the most exciting titles of this year. Hood: Outlaws and Legends is a multiplayer heist title that takes players into the world of ruthless medieval gangs. The goal of the game is simple; to loot money from the rich and donate it to the poor. If that sounds familiar, that is because it is. The title has drawn inspiration from many folk stories, most notably from the Robin Hood lore.
ADVERTISEMENT
Article continues below this ad
Here is what the official description says about this much-anticipated title,
"In a violent, medieval world, outplay rival gangs in intense PvPvE multiplayer heists. Moving in stealth to steal treasures unseen or dominating through loud and brutal combat, only the best will escape with hard-earned riches."
ADVERTISEMENT
Article continues below this ad
The community has been waiting in anticipation of this title, and we finally have a date of release. The official Twitter handle of the game has announced the launch times for PC as well as consoles.
Fellow Outlaws, we have information to share about the release time! 🏹

➡️ For PC: 00:01 Paris time globally.
➡️ For consoles: 00:01 local time.

Happy heisting! pic.twitter.com/K9g3tImdoX

— Hood: Outlaws & Legends (@Hood_OL) May 4, 2021
Further reading: Activision Blizzard's First Quarter Report Reveals Astronomical Growth Thanks to Call of Duty Mobile and Warzon
This means that the title is about to hit the stores tomorrow. Players on PC can enjoy the game from tomorrow at 6 PM (New York time). As for players on the PS4, PS5, Xbox One, and Xbox Series X/S, they will have to wait for the 7th of May. The title will hit the consoles at 12:01 AM, globally.
 Hood: Outlaws and Legends mixes Assassin's Creed with Robin Hood, and more
ADVERTISEMENT
Article continues below this ad
This PvPvE title is hugely reminiscent of Assassin's Creed franchise because of the way it looks. Hooded figures attacking from the shadows in a medieval title? It is all too familiar. However, there is more to the game than that.
Hood: Outlaws and Legends pits two teams of outlaws on a race against each other in order to find a coveted treasure. Each team consists of four players. Furthermore, players in the game are divided into four classes based on their combat styles. The Ranger, as the name suggests, is good with arrows and ranged weapons.
Next up is the Brawler, which is basically a medieval version of the tank class of MMORPG titles. The Mystic is obviously the mage, and the Hunter is a close-quarters combat specialist.
ADVERTISEMENT
Article continues below this ad
The amalgamation of these various elements makes the concept of the game quite fresh. It is no wonder it has raised such hype around it.