Hood Outlaws & Legends – A Blend of Assassins Creed and Thieves
Published 08/07/2020, 3:15 PM EDT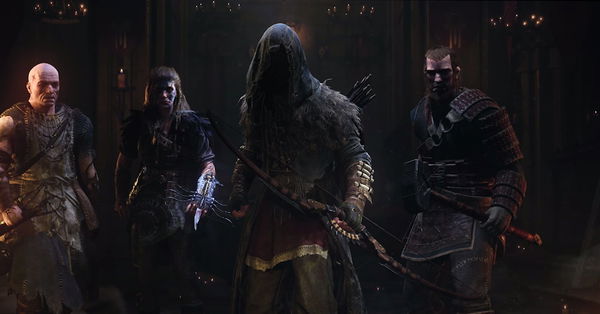 ---
---
Last night we witnessed many games during the PlayStation State of Play. While many failed to catch our attention, a certain few had immense potential to be the best. Among them was Focus Home Interactive's and Sumo Newcastle's Hood Outlaws & Legends.
ADVERTISEMENT
Article continues below this ad
Focus Home Interactive is an independent game publisher house that has previously published titles such as Sherlock Holmes, Runaway, and more. But with Hood Outlaws & Legends, they look to hit a home run.
ADVERTISEMENT
Article continues below this ad
Hood Outlaws & Legends – breaking down the reveal trailer
The game seems to be an ode to the evergreen Robin Hood tale. From what we saw in the trailer, the game appears to be an intense multiplayer. Hood is being developed for PS5, Xbox Series X, and PC.
"We are the forest shadows, ghosts, running silently between the straight cold lines of a corrupt state. They count, ration, manipulate. They've taken everything from those they claim to protect. Authority and steel will not stop us; we aren't an invading army, we are wraiths that bypass defenses and strike the hearts.
We take back what was stolen and the people call us heroes. To others, we are rivals. We are all outlaws but some of us will become legends", goes the narration.
ADVERTISEMENT
Article continues below this ad
The reveal trailer showed 4 characters infiltrating a tight-secured place taking down enemies with some gruesome maneuvers. However, the group also seems to have rivals who are ready to stop them for their own gain.
Based on assumptions, the game is likely a Multiplayer with up to 4 members in each team. The teams could then move out to accomplish said mission against the opponent team or the AI itself; a sort of player vs player vs environment(PvPvE).
The objective of the game could be to secure the loot. However, it isn't as classic as it sounds. En route, you are going to end up facing a lot of foes and some who are much tougher to fight off. The game looks like an attempt at a blend of Assassin's Creed and Thieves.
ADVERTISEMENT
Article continues below this ad
PvPvE is a rather underused gaming style and with such visuals and gameplay potential, Hood Outlaws & Legends could be a step in the right direction.
Source – Focus Home Interactive YouTube
Trending Stories