How a Pokemon Fan Raised $80,000 by Selling Trading Cards
Published 12/30/2020, 6:53 AM EST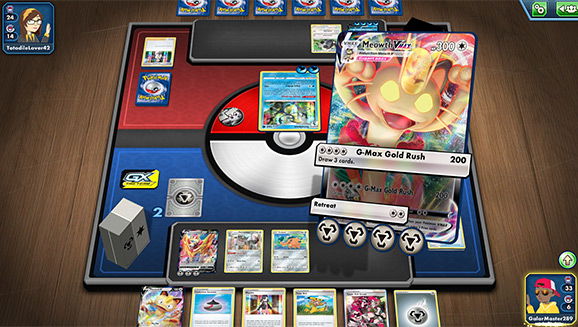 ---
---
From publishing its first edition in 1996, to selling over 30 billion cards worldwide, the Pokemon Trading Card Game has come a long way. Based on their rarity, the market value of certain cards has reached new heights over the years. As a result, fans around the world collect Pokemon cards in the hopes of making a fortune from them.
ADVERTISEMENT
Article continues below this ad
One such fanatic is a North Georgia junior Caleb King, who has raised an astonishing $80,000 by selling his Pokemon TCG cards.
Obviously, King had a keen interest in Pokemon from his childhood. He started investing in the cards in middle school and hasn't looked back ever since. A few years back, he purchased some limited editions for a trifling $4000, and selling off these cards will now assist him with his medical school tuition.
ADVERTISEMENT
Article continues below this ad
Caleb King is yet to trade his most valuable Pokemon card
In his interview with Fox 5 Atlanta, King not only talked about his journey but revealed some exciting details about his remaining collection. He aspires to be an orthopedic surgeon, and his first edition Red Cheeks Pikachu worth $20,000 can single-handedly pave the way for this dream to come true.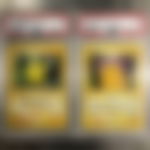 In addition to that, King has over 21 cards that he believes will sell for over $50,000.
It is no surprise that people discouraged the Pokemon fanatic when he started collecting cards, which also included his parents.
"They said, 'Hey you shouldn't be spending that kind of money on these cards, that's ridiculous.' I didn't listen, and it paid off," said King laughingly.
Caleb's mother, Tammy King, is also proud of her son's accomplishments and now respects his passion more than anyone.
"My husband says, 'Oh my gosh maybe I should've given him some money to put into Pokémon cards.' But yeah, I'm proud of him, I'm proud of who he is, I'm proud of his character, his drive."
ADVERTISEMENT
Article continues below this ad
The North Georgia junior claimed that the ongoing pandemic has incentivized people to invest more in leisure items.
"People kind of want a distraction from everything that's going on, and I think Pokémon is one of the ways people can."
ADVERTISEMENT
Article continues below this ad
Popular creators like KSI, Logan Paul and xQc have also shown interest in Pokemon cards recently. All these creators have already spent tremendous amounts on building their collections and might continue to do so in the future.
Do you think your collection has a Pokemon Card this valuable?
Trending Stories