How Andrey Rublev Can Cross Roger Federer in ATP Rankings at Miami Open 2021
Published 03/22/2021, 8:20 AM EDT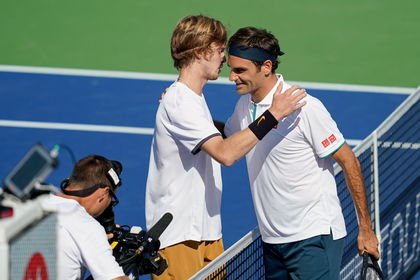 ---
---
The ATP has amended its ranking rules and players have now started to lose their 2019 points, which they kept through 2020 because of the coronavirus pandemic. One person who didn't slip because of the new rules was Roger Federer. But as the Swiss maestro will lose his points from Miami Open 2019, he will slip to 7th.
ADVERTISEMENT
Article continues below this ad
Now, World No.8 Andrey Rublev also has a chance to further push Federer down and take the 7th spot in the rankings at Miami Open 2021.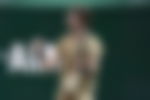 Roger Federer set to lose points
ADVERTISEMENT
Article continues below this ad
The new directive from ATP says that players will now lose 50 percent of their 2019 points. Thus, Federer will lose 1000 points he earned by winning the 2019 Miami Open. That would push Federer to 7th and lift Alexander Zverev to 6th. Federer's updated ranking points after the conclusion of Miami Open 2021 will be 5875.
Rublev, before the start of his Miami Open campaign, is on 5101 points. So he is now 774 points behind what will be Federer's tally after a week.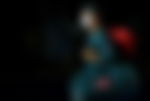 This is how Andrey Rublev can become World No.7
For Rublev, it is clear he will have to win the Miami Open to climb above Federer. Rublev already has 61 points from the 2019 Miami Open and so, if he reaches the final, he only earns 539 points, which will not be enough. Hence, winning the ATP 1000 Masters event in Miami will fetch him 939 points, taking him past Federer.
The revised rankings have been a heated debate. Rublev, over the past year, has won six titles, and yet he finds himself outside the top 5. At the moment he trails Federer, who didn't play a single match for 13 months. Venting his frustration with the system, Rublev joined Zverev in criticizing the 'unfair' rankings.
ADVERTISEMENT
Article continues below this ad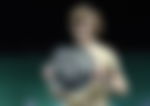 "If we had the normal system, I would be #4 in the world. So what do you think is better for me, to be #8 or #4? With the system we have now, for me, it's much tougher to be #4, so here's the answer."
With the world moving back to normal, slowly ATP will deduct the 2019 points soon. With that, we will get the accurate reflection of points as several players have a major chunk of their ranking points from 2019.
ADVERTISEMENT
Article continues below this ad