How Are The Players Helping Kansas City Chiefs Achieve Long-Term Success in The NFL?
Published 08/15/2020, 10:15 AM EDT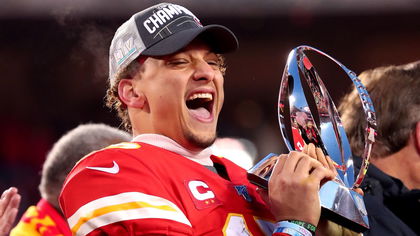 ---
---
The last two years have been a whirlwind for the Kansas City Chiefs and their dedicated fan group. With Pat Mahomes' impressive NFL MVP run in 2018 followed by a stellar 2019 season that ended with a Super Bowl win, the Chiefs have truly established themselves as NFL royalty. Under the tutelage of veteran NFL coach Andy Reid, the Missouri-based franchise are now one of the top three teams in the league.
ADVERTISEMENT
Article continues below this ad
They've had a busy 2020 offseason. GM Brett Veach has worked hard to tie down Super Bowl MVP Patrick Mahomes, DT Chris Jones, and WR Sammy Watkins to long-term extensions. Mahomes' 10-year contract is worth north of $450 million. Earlier today, the Chiefs announced that star tight end, Travis Kelce had also signed a four-year extension worth $57 million.
It is being said that the Chiefs are looking to what Tom Brady, Bill Belichick, and Robert Kraft did in the last two decades and build their own dynasty in the NFL.
ADVERTISEMENT
Article continues below this ad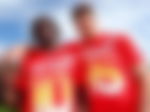 Kansas City Chiefs players work as one to achieve collective goals
NFL insider Mike Garafolo appeared on a recent segment of Good Morning Football. The reputed NFL man spoke about the Kansas City Chiefs' move to tie down their top players on long-term contracts. He said, "What's happening in Kansas City right now is that a group of guys are taking team-friendly deals here, at least in the short term, that's allowing for them to keep this core of players together. I know that's a goal for these guys here.
"But you look at Travis Kelce's contract, you know how much more money he's going to get in 2020 because of this extension? Zero. He is now getting a bump of four million and change….This is a backloaded contract that Kelce took here," Garafolo said on GMFB.
The rest of the NFL better watch out, cautions Garafolo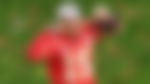 ADVERTISEMENT
Article continues below this ad
Garafolo further added, "The deals for Patrick Mahomes, Chris Jones and now Travis Kelce. The Chiefs were able to do all three of these adding only about $8 million dollars to their payroll in 2020. These are guys that want to make sure that they can stay together. These guys are taking deals to make it happen.
"They are providing the Chiefs a lot of flexibility in the short-term and in the long-term so I'm sorry about the rest of the AFC West and maybe the rest of the NFL because its looking like the Chiefs are going to be able to stay competitive from a talent standpoint and payroll standpoint for quite some time," he concluded.
Chiefs' fans owe a word of thanks to GM Brett Veach who has helped orchestrate these set of contract extensions over the last four months. Everything is in place for Andy Reid's boys to repeat their display from 2019. Can Mahomes start his 10-year journey with another Lombardi Trophy?
ADVERTISEMENT
Article continues below this ad