How Can Daniil Medvedev Jump Rafael Nadal and Dominic Thiem for the World No.2 Spot After Australian Open 2021?
Published 02/06/2021, 12:46 AM EST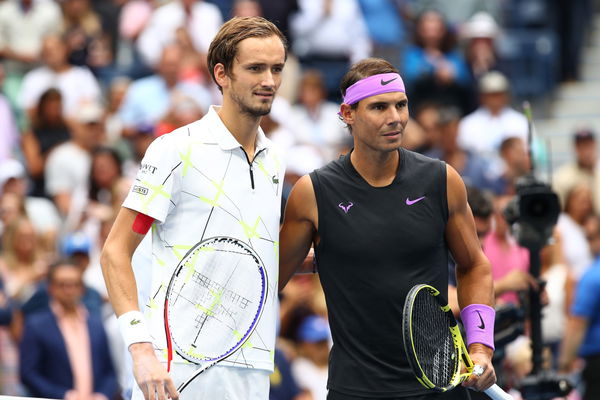 ---
---
Over the past few months, World No.4 Daniil Medvedev has played some unreal tennis. The Russian player is on a 13 match win streak and looks set for ATP Cup 2021 triumph with Russia. With all these wins he has earned a lot of points which puts him in close proximity with the two players ahead of him in the rankings- Rafael Nadal and Dominic Thiem. A lot can change when the Australian Open 2021 concludes.
ADVERTISEMENT
Article continues below this ad
Right now, Medvedev is ranked fourth with 8470 points. Above him, Dominic Thiem is third with 9125 points and Rafael Nadal is second with 9850 points. So Medvedev needs 655 points to surpass Thiem and 1380 points to cross Nadal.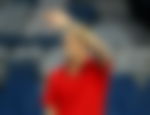 Daniil Medvedev's impressive ATP Cup 2021 run
ADVERTISEMENT
Article continues below this ad
Medvedev has taken Russia to the ATP Cup 2021 final. In the process, he has won every match and stands a chance to win more points. At the ATP Cup 2020, Medvedev had won 255 points and in 2021 he has already improved on that tally.
Up to this point in the event, he has won 260 points and in the final stands a chance to win 220 points more. If he does win in the ATP Cup final, he will add 225 points to his ranking total ahead of the Australian Open 2021.
So with the above additions, Medvedev will have 8695 points, whereas Nadal and Thiem will be unchanged at 9850 points and 9125 points, respectively. So the updated points needed for Medvedev to cross Thiem will be 435 points, and to cross Nadal will be 1260 points.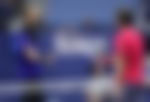 Australian Open 2021 draw puts him on a collision course with World No.2 Rafael Nadal
ADVERTISEMENT
Article continues below this ad
At the Australian Open 2021, Medvedev can win a lot of points as he was only able to reach the fourth round in 2020. A run to the fourth round of a Major gives a player 180 points; thus, if Medvedev wins the title this time around, he will receive 1820 points, completing the 2000 points from the Grand Slam.
1820 points will easily push Medvedev past Nadal and Thiem in second place on the ATP ranking. According to the Aussie Open draw, Medvedev could play Nadal in the semifinals and Thiem or Djokovic in the finals.
In the case Medvedev doesn't win in the ATP Cup finals, he can still get the World No.2 ranking with the Aussie Open triumph. If he can put together another incredible run at the Major, he could very well end up with his first Grand Slam title and the World No.2 spot in the ATP Rankings.
ADVERTISEMENT
Article continues below this ad