How Can Matteo Berrettini Defeat Novak Djokovic at Wimbledon Championships 2021 Final?
Published 07/10/2021, 5:30 PM EDT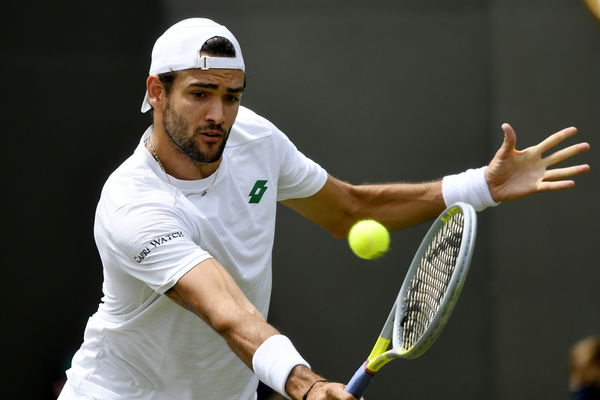 ---
---
Matteo Berrettini is set to play his first Grand Slam final against Novak Djokovic at Wimbledon Championships 2021. While this is uncharted territory for Berrettini, Djokovic is looking for a record-equaling 20th Grand Slam title. The Serbian is an obvious favorite, however, Berrettini will not be a pushover for him.
ADVERTISEMENT
Article continues below this ad
Berrettini is on an 11 match win streak. He won the Queen's Championships prior to Wimbledon. Whereas Djokovic himself is on a 17 match win streak, as he won ATP Belgrade, French Open, and now is in the final of Wimbledon. The Serbian also holds a 2-0 head-to-head lead over Berrettini as well. So let's see how the Italian can win his first Grand Slam against the mighty Serbian.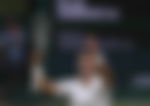 Matteo Berrettini has to target Novak Djokovic's second service
ADVERTISEMENT
Article continues below this ad
On the grass court of Wimbledon, first serve is key. It is so influential that it can decide matches. Djokovic possesses a strong service game and his first serve is harder to return. However, when he drops his first serves a lot, then the other player can win points.
Against Denis Shapovalov, Djokovic won only 39 percent of his second serves in the first set. That number started increasing as the match went on. But if Berrettini can attack every second serve, then Djokovic will be put under pressure.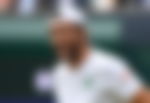 Ace his first serves
Djokovic is the best returner on the ATP tour. However, when the ball is traveling over 220 KMPH on a grass court, it is harder to hit it even for the best. Berrettini has a very fast first serve and hence he needs to use it efficiently to keep Djokovic at bay. If the first serve percentage drops below 65 percent, then Berrettini will be in trouble.
Reduce unforced errors against Novak Djokovic
Against Shapovalov, Djokovic was the second fiddle until the third set. Shapovalov was attacking very well with a high amount of winners, but he couldn't stop his unforced errors. Shapovalov's unforced error count was double than that of Djokovic and that was fatal for him. Berrettini has to control this aspect against Djokovic.
Berrettini deals with a lot of winners and he hit 60 against Hubert Hurkacz. These winners should continue throughout the match and not turn into sour unforced errors that would give free points to Djokovic.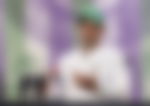 Matteo Berrettini must use his killer forehand
Berrettini's ultimate strength is his forehand. He punishes the ball hard and fast. That forehand is why he is in the final. Djokovic also plays from the baseline. But when given less time on the ball, Djokovic's threat can be minimized.
Against Shapovalov, Djokovic was not allowed to attack so much as Shapovalov's strokes were wide and deep. This is the same tactic, Berrettini can use with his forehand. He needs to gain an advantage with the forehand. If Djokovic neutralizes it then the Italian will be in trouble.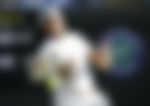 Defeat Novak Djokovic in the big points
ADVERTISEMENT
Article continues below this ad
Big points are where Djokovic is supreme. His mental strength and consistency help him edge everyone on the tour at the big points. If his opponent doesn't convert the big points, Djokovic's win becomes more and more a certainty. Berrettini has to convert his chances.
Shapovalov was serving for the first set against Djokovic. However, the Canadian missed his chances and in the end, Djokovic came back. Similarly, Berrettini also needs to convert every break point and set point to eventually gain an advantage over Djokovic.
ADVERTISEMENT
Article continues below this ad