Can Roger Federer Beat Novak Djokovic at the Australian Open 2020 Semi-Finals?
Published 01/29/2020, 1:37 PM EST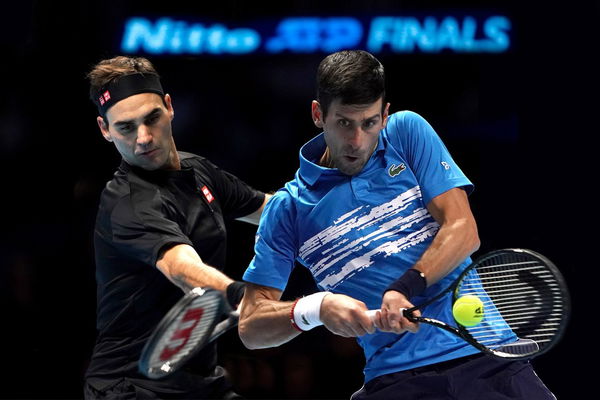 ---
---
Thursday evening at the Rod Laver Arena will be graced by arguably the greatest tennis rivalry, as Novak Djokovic and Roger Federer lock horns for the fiftieth time. Novak leads 26-23 overall and 10-6 at the majors. And if it's even half as exciting as the one at Wimbledon in 2019, we are in for a treat.
ADVERTISEMENT
Article continues below this ad
In July last year, Federer came as close as an ace to lift his 9th Wimbledon title, only to be denied by a forehand error and a crosscourt winner by Djokovic. One of the most heartbreaking defeats of his career. Will he be able to come as close as that this time around? A wise man wouldn't bet on it looking at their current forms.
A lot of narratives of this rivalry revolve around Novak winning the most important points. His ability to defend break points, helped by Federer's inability to take one. Novak made ZERO unforced errors in the 3TBs during THAT Wimbledon final, Federer made 11. When things get the tightest Novak usually prevails.
ADVERTISEMENT
Article continues below this ad
The best clutch player ever? Probably. On Thursday, Novak will not only face a six-time Australian Open champion, but he'll also have to deal with the overwhelming pro-Federer crowd. If you have followed this rivalry closely in the past few years, you know that's not a good thing for Federer.
Yes, you read that right. Novak is fuelled-more so than Roger-when he's not the crowd favorite against the Swiss, which let's be honest, happens every single time they meet. The Serb will savor the boos, the false calls from the crowd, his back against the wall, cheers when he misses a shot and the thunderous applause at every Federer winner.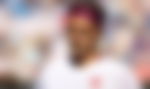 Roger Federer and Novak Djokovic: Road to Semi-finals
Federer and Novak have had probably the most contrasting journeys so far Down Under. While Novak has dismantled opponents with utmost finesse, Roger has had two lucky escapes, against Millman and Tennys. He was also struggling physically with his groin. It will be interesting to see whether or not Federer recovers fully to even compete with Novak.
Anything less than cent percent physical fitness will make things really ugly for the 20 times Grand Slam Champion. How much has he left himself in the tank after 2 grueling 5-set encounters already? We gonna see, no? There's nothing much to be uncovered or to be solved for either of these champions off the court.
They know each other's games inside out. It will all come down to the execution. How well can Federer serve, how well can he use his slice to neutralize a rally, how well can Novak return and how well can he keep Federer stuck on the baseline! Will Federer be clutch at the most decisive points or will the match unfold as it did at SW 19?
Who will win this clash?
ADVERTISEMENT
Article continues below this ad
If you started watching tennis last Monday, you will put your money on Novak for a 3-sets win. If you have been watching tennis for the last decade or so, you will still put your money on a straight-sets win for Djokovic. Roger Federer will need a lot of help from Novak to make this even a close contest.
He will also need a lot of help from his physio to even utilize the help Novak offers! He's 38 and will enter the arena probably feeling the most underdog he's ever felt, almost like he feels in Paris against Rafa. Federer talked about how he believes in miracles, after saving 7 match points in the quarter-finals.
Roger Federer will need another miracle, lots of black magic, planets aligned for him and a certain player not playing at his best to win this one. Will you bet against the most clutch, the most in-form and a seven-time champion in Melbourne on Thursday? Here's a tip: Don't.
ADVERTISEMENT
Article continues below this ad