How Can Tennis Professionals Serve Efficiently Like Roger Federer and Naomi Osaka?
Published 02/28/2021, 12:30 PM EST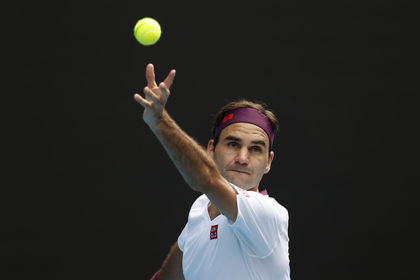 ---
---
A tennis point starts with a serve. And some players are masters of serves. There are different styles to serve which offer a varying degree of advantages. But Roger Federer and Naomi Osaka have a similar service motion and while their serves are not the best in business, they are highly reliable and efficient and always pack a punch. So what basics would one have to cover to emulate Federer and Osaka's service?
ADVERTISEMENT
Article continues below this ad
Osaka is fairly new to the WTA tour, being just 23, but is already a holder of four Grand Slam titles. And Federer is a household name in tennis, being one of the greatest players of all time.
Osaka has shown great prowess in her serve and is still improving. Whereas the tennis fraternity admires Federer for his service and it's not difficult to see why looking at the accuracy he produces. A strong serve has often helped Federer and Osaka shorten the points. An accurate serve coupled with Federer's volley skills make for a great one-two finish to points.
ADVERTISEMENT
Article continues below this ad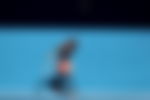 Roger Federer and Naomi Osaka have a circular racquet motion
Federer and Naomi have a service motion that is circular. The circular motion gives both the players a faster racquet head speed. It gives a burst of speed that doesn't require much effort.
Federer and Osaka's racquet head faces the ground when it reaches the chest height at the start of the motion following the ball toss. As the ball is in the air, the racquet head goes from facing the ground at chest height to almost making a circle as it will go behind the players' head before it makes contact with the ball.
ADVERTISEMENT
Article continues below this ad
Roger Federer's body position
Next, the player will also need the proper posture. Federer bends his knee extensively before jumping and smashing the ball. With the bent knee, Federer's upper body also twists. His racquet takes a circular motion with his knee bent and upper body coiled. He then hits the ball with the circular motion of the racquet complete, his upper body twisting forward and a forward jump from the knee.
This is a similar technique used by other players like Naomi Osaka, Nick Kyrgios, Novak Djokovic, etc.
ADVERTISEMENT
Article continues below this ad