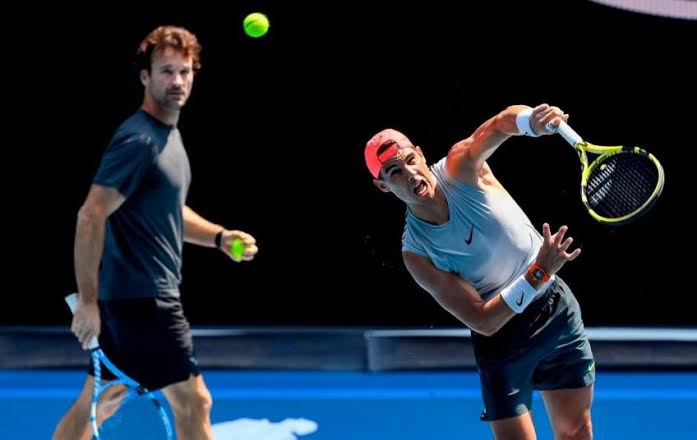 Carlos Moya has played an influential part in the resurgence of Rafael Nadal since 2017. As the Spaniard crossed the age 30 mark, the transition from one court to the other became difficult. Furthermore, his injury-prone knee grew more vulnerable to injury. Hence, the aim of Moya was to enhance Nadal's game, which put less strain on his body.
The most significant change in Nadal's game since the 2017 season was his reborn aggression and his revamped service. After spending almost a decade and a half on the tour with a similar motion, it was certainly a gamble from Nadal and Moya to rework an already highly successful technique. However, the risk paid off for the 19-time Grand Slam champion.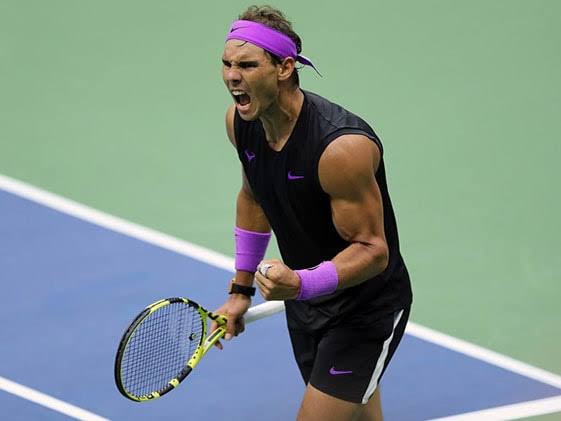 Shortcomings of Rafael Nadal's serve
Despite having a consistent service, it was one part of Nadal's game which was letting him down. Nadal certainly failed to score those easy service points. An inefficient serve lead to constant wear and tear of his body. Consequently, he also got less time to recover between the matches.
It was the need an hour for Rafa to change his service motion and make it more effective in order to prolong his career. Subsequently, Moya re-engineered his serve before the 2019 season.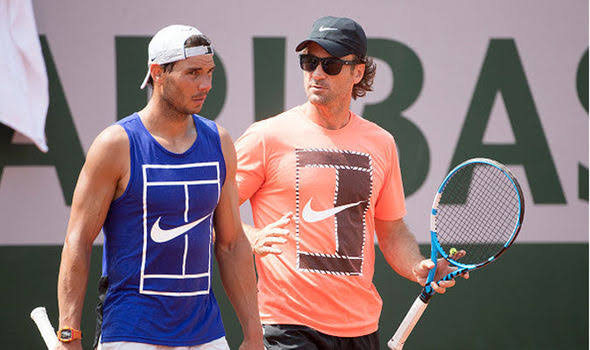 Rafael Nadal altered his serve at the Australian Open 2019
The Mallorcan changed his serve on three steps. Firstly, Nadal now takes his hand away from the ball quicker instead of letting his hand lingering. His earlier service motion would have put much more weight on his ankles. However, now he is stiffer and there is more reduction in the rotation of his body.
He worked upon staying more upright which helps him to apply more power on the ball as the extra spring motion resulted in a reduction of power after the ball bounced. Lastly, Rafa now plants his right foot in the court upon landing from the service order to be ready to return the ball.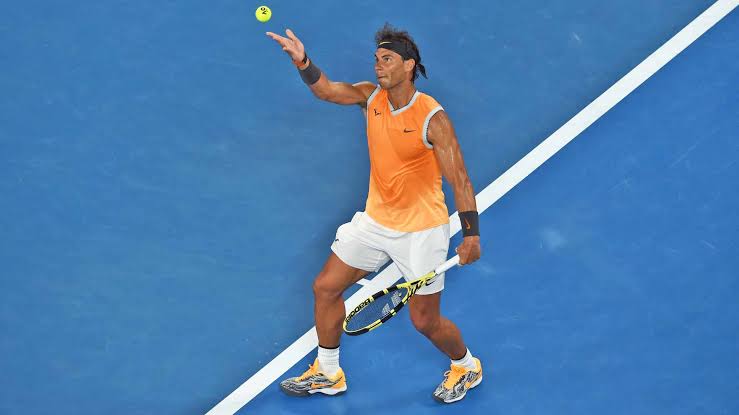 This revamped service motion was designed to maximise damage from the onset. As a result, the new service was faster and more aggressive, giving Nadal some free points on his serve.
Also Read: Rafael Nadal's Watch – The Most Expensive Gear Of His Body
Impact of Rafael Nadal's new serve explained through Statistics
Looking at the stats of the 2019 year, it is visible that Nadal has not only improved his serve speed but his serve was more potent and lethal than ever before. Statistics prove there is a significant difference between Nadal's service before and after the alteration of his serve.
The Mallorcan hit more than double aces in the 2019 season than he hit in 2018. He scored 310 aces last year compared to only 124 in 2018. His average ace percentage was 6.8% compared to his career average of only 4.2%.
He won 90.8% of service games against a career average of around 85%. It was the first time he claimed 90 percent of the service games in a year since 2010. Moreover, Nadal's second serve has been the biggest improvement in his game, winning around 60 percent of second serve points. He faced only 225 break chances in 779 service games in 2019. It is visible that Rafa's serve has certainly turned into a lethal weapon for him.
There is nothing to take away from Nadal's previous coach Toni Nadal, who is the most successful coach in terms of Grand Slam victories. However, Carlos Moya deserves the credit for developing Rafael Nadal version 2.0.
Varun Khanna
MBA tech grad.| Sports enthusiast| Writer by passion