How Did Dominic Thiem Become an Elite Clay-Courter?
Published 03/22/2021, 10:31 AM EDT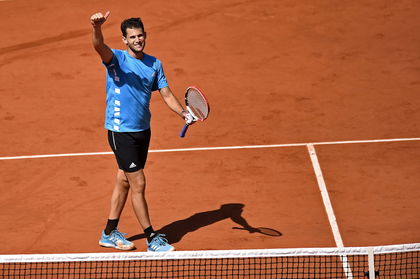 ---
---
Dominic Thiem has been one of the consistent performers on the ATP Tour over the last few years. He has had varied success and is especially feared for his clay-court game. Hailing from Austria, he explained how he became a clay-court specialist and at times becoming Rafael Nadal's biggest rival on the surface.
ADVERTISEMENT
Article continues below this ad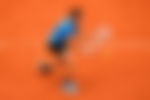 Dominic Thiem's clay-court prowess in recent years
ADVERTISEMENT
Article continues below this ad
Between 2017-2019, Thiem was just below Nadal as the second-best clay-court player. He still is and has performed brilliantly, especially at French Open. If not for Nadal, Thiem surely would have been a multiple-time French Open champion.
Back in 2017, Thiem was sending shockwaves throughout the ATP circuit. He quickly became the best clay-court player after Rafael Nadal. In an interview, Thiem stated the reason why he was capable of firing tough strokes on clay.
"I mean, I always practice at the International Center and in the play I play. So actually it's one of the few indoor clay courts that we have, but that's where my big swings are coming from."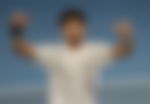 Dominic Thiem and his love for clay court
Out of his 28 career finals, Thiem has reached 17 finals on clay. And further emphasizing his expertise on clay, out of his 17 title victories he has won ten of them on clay. Even though he has had recent success on hard courts, he's always felt more at home on a clay court.
 "Even if I have been playing on hard courts for six months, when I come back to clay, even on the very first day, it feels like I have played on it for years. I feel completely fine. Easy," Thiem said back in 2018.
Roger Federer talks highly about Dominic Thiem's clay-court game
Roger Federer saw a certain spark in Thiem in 2019. According to Federer, Thiem has a 'secret' to become a clay-court great.
"That's where his secret lies in playing well on the clay. He can hit through heavy conditions, forehand, and backhand, and I think, time and time again, for most players, that is a secret how to achieve greatness on clay."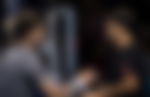 Why is Dominic Thiem better on clay?
ADVERTISEMENT
Article continues below this ad
Thiem's ability to play from the baseline aids his clay-court performance. His strokes pack an extra punch and his movement is also great. He imparts heavy topspin, especially from his backhand, which troubles everyone.
Thiem is also able to engage in long rallies. He has no problem facing high bouncy balls on clay. Largely his shots have a huge swing and thus they rival Nadal in terms of topspin and placement.
ADVERTISEMENT
Article continues below this ad