How Disguised Toast, Valkyrae, Sykkuno, Pokimane, and Other OTV Members Spent Their Crazy Las Vegas Trip
Published 06/14/2021, 5:08 AM EDT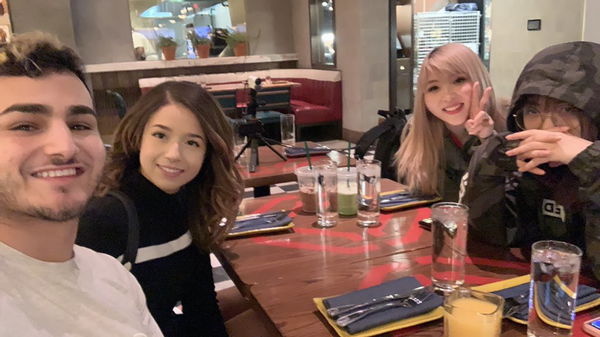 ---
---
OfflineTV members and their group of friends that comprises Disguised Toast, Pokimane, Valkyrae, and many others, recently went to Las Vegas for a vacation. Even though all the content creators were inactive on their Twitch, YouTube, or Facebook Gaming channels during this trip, their social media stories and posts revealed a lot about the fun they had.
ADVERTISEMENT
Article continues below this ad
From pool parties to engagements, there were many exciting things that took place during the OfflineTV Las Vegas trip. Moreover, the group had to celebrate many birthdays.
Sydney got drunk on her birthday with Disguised Toast and other OfflineTV members
ADVERTISEMENT
Article continues below this ad
Sydney, better known by her alias Sydeon, primarily plays and streams games such as Valorant and Minecraft on Twitch. She witnessed a surge in her popularity after playing Rust on the famous OfflineTV server.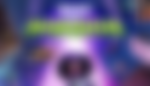 Sydeon has now become a close friend of OfflineTV members. So much so that celebrating her birthday was one of the reasons that the group went on a trip.
From some of the Instagram stories uploaded by OTV members, we came to know that they celebrated Sydeon's birthday in a club. In other clips, Sydeon was drunk-talking, and naturally, having a good time.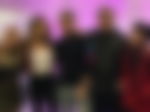 Sydoen's birthday party was just one of the parties that Disguised Toast, Valkyrae and others went to. They attended a pool party at Marquee, where Mat Zo and Porter Robinson performed their hit song, Easy. French Musician Madeon also performed at this pool party and stole the show.
Valkyrae cries at Wendy and Abe's engagement in Las Vegas
Alongside all the fun and parties, there were many emotional moments in the Las Vegas trip, too. One such occasion was Wendy and Abe's engagement.
After years of togetherness, Abe finally proposed to Wendy in Las Vegas. Valkyrae, who is also Wendy's best friend, teared up when this happened. It was self-evident from her Instagram story, where she cried while filming the engagement. ADVERTISEMENT
Article continues below this ad
YouTuber CorpseFans covered the Last Vegas trip of OfflineTV and friends in a recent video.
Even though Disguised Toast, Pokimane, and Sykkuno shared little during the trip, it is safe to assume that even they enjoyed it a lot. Disguised Toast, Sykkuno, and others wore formal suits on some occasions, and fans could not resist admiring them.
ADVERTISEMENT
Article continues below this ad
WATCH THIS STORY: Most Controversial Twitch or YouTube streamers