"How Do I Begin to Get Back Into This?" PewDiePie on His Return to Animal Crossing
Published 12/27/2020, 8:57 AM EST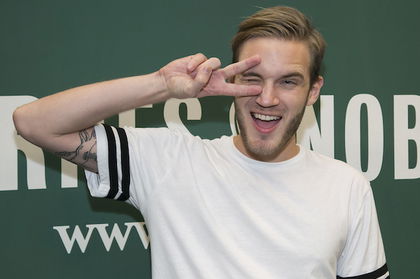 ---
---
Prominent Youtuber Felix 'PewDiePie' Kjellberg started playing Animal Crossing: New Horizons earlier this year. However, he was furious that his wife was spending too much time on the game. Moreover, he admitted that Marzia had a better-looking island than he did, which made him pretty jealous.
ADVERTISEMENT
Article continues below this ad
But he surprised his honest patrons by giving a glimpse of his island on Toy Day. His island, he said, emanates an "urban cozy feel slash Japanese style."
"How do I begin to get back into this?" he asked, pointing to his rather organized but unseasonal island. The YouTuber also came across snowflakes which are available in abundance during the winter in Animal Crossing and seemed pretty ecstatic after catching one.
ADVERTISEMENT
Article continues below this ad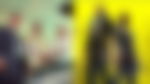 He also caught a paper kite butterfly while exploring his own island, which he said: "isn't impressive anymore." Nevertheless, he gave us a tour of his island on which he said he had spent a ridiculous amount of time. However, he also addressed the elephant in the room.
"Let's go visit Marzia because that's why everyone is here," alluding that his wife has been up to date with her island unlike him.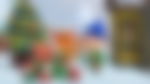 PewDiePie visits Marzia's island to celebrate Toy Day in Animal Crossing
The famous YouTuber has always been pretty envious of his wife's island. However, she gifted him a reindeer hat and costume to join in the holiday festivities.
The couple gave the viewers a glimpse of Marzia's island. And dressed in Santa's attire, she also gifted PewDiePie a balloon to walk around with. The YouTuber revealed that he deserves credit for her island's flower decorations. But we're not sure if he really had a role to play.
In addition, the Christmas decorations on Marzia's island really flabbergasted PewDiePie. He also spotted a gaming area in the middle of her island, which was covered in snow.
ADVERTISEMENT
Article continues below this ad
The couple also sat down near a camp area to have a hot meal. It wasn't long before he came across a telescope in the viewing area. Sadly, the telescope was for Marzia only, which clearly upset him a bit.
In response to that, he gave her island 4 out of 5 stars, which made her furious and asked him to leave her island. With this, the Christmas special video came to a glorious end. The video reiterated that Marzia has spent countless hours on her island, a glimpse of which everyone was waiting for!
ADVERTISEMENT
Article continues below this ad