How Does Sebastian Vettel Compare to Fernando Alonso After 5 Years in Ferrari
Published 11/12/2019, 5:11 AM EST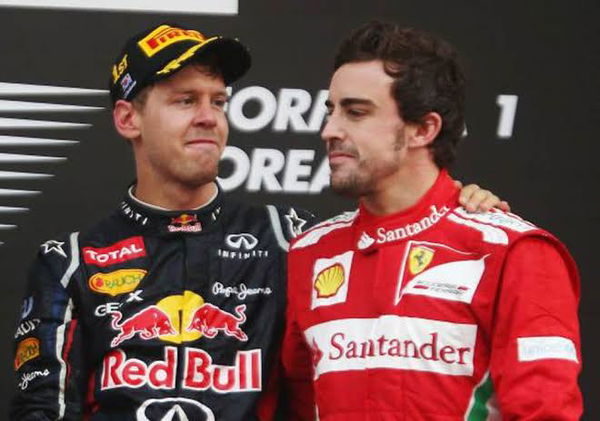 ---
---
Once the 2019 Formula One season concludes, Sebastian Vettel will have spent at least five years with Scuderia Ferrari. Interestingly, former F1 driver Fernando Alonso also spent five years with the Ferrari team. Given the excellent calibre of both drivers, obviously, there were always going to be comparisons between the two.
ADVERTISEMENT
Article continues below this ad
It was worth noting that Sebastian Vettel was less successful by a fair bit even though his Ferrari was arguably one of the best cars. Meanwhile, Alonso never had the luxury of driving the best car, but got within touching distance during the 2010 and 2012 seasons. However, Vettel had the best car for the first half of 2017 and first half of 2018 but couldn't even take the titles down to the wire.
However, Vettel does lead the Spaniard in a few statistics for the scarlet team.
1. Pole
ADVERTISEMENT
Article continues below this ad
In terms of pole positions, Sebastian Vettel has racked up 12 pole positions in his five years at the Scuderia. Meanwhile, Fernando Alonso could only muster 4 pole positions in his entire Ferrari career. Once again, it is note-worthy that Vettel had the best car at his disposal, compared to Alonso.
2. Race wins
In the Race win department, Vettel bagged 14 wins for the Maranello outfit, while Alonso has 11 wins under his belt.
3. Fastest laps
Sebastian Vettel has 14 fastest laps while in the red overalls, while Alonso only has seven fastest laps to his name.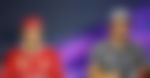 4. Podiums
Vettel also had amassed 40 podiums for Ferrari from 2015 to 2019. On the other hand, Alonso only has 33 podiums from 2010 to 2014.
5. Team harmony
ADVERTISEMENT
Article continues below this ad
Admittedly, Fernando Alonso has not had the best track record in terms of team harmony. The Spaniard thrives in a situation where the team practically kowtows before him and he is the team leader. Unfortunately, it usually spells disaster if he is paired alongside a high-profile driver, just ask Lewis Hamilton. Also, since Alonso normally hogs the bulk of the superior parts, his teammates usually are forced to play second fiddle.
Sebastian Vettel has also caused his fair share of friction within the team, which Mark Webber can attest to. Also, if his issues with Charles Leclerc continues, he too can add to the list.
6. Point difference to leader
ADVERTISEMENT
Article continues below this ad
The closest that Sebastian Vettel ever got to the top spot in the driver's championship was a 46 point gap to Lewis Hamilton in 2017. On the other hand, Fernando Alonso was as close as 4 points from P1 in 2010, and 3 points in 2012.