How Epic Games Can Avoid Making Fortnite Crew a Fraud
Published 02/07/2021, 7:35 AM EST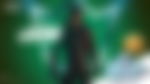 ---
---
Epic Games had recently announced a Fortnite Crew subscription service for players around the world. The developer claimed it to be "the ultimate Fortnite offer" that includes the season Battle Pass, 1000 monthly V-bucks, and an exclusive crew pack for just $11.99/month.
ADVERTISEMENT
Article continues below this ad
Just like any other venture, the Fortnite Crew subscription service has been facing certain ups and downs. The first Crew pack arrived with the stunning Galaxia outfit, and as expected, it was a tremendous success. However, the Arrow outfit for January was a crossover skin that left a lot of subscribers dissatisfied.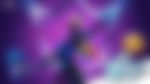 ADVERTISEMENT
Article continues below this ad
Some players are exploiting the Fortnite Crew pack
Amidst all this drama, some players have now discovered a way to exploit the subscription service. This has not only led to a lot of players calling it a scam, but canceling their subscription altogether.
By buying the Fortnite Crew in the middle of the month and soon canceling it, one can apparently avail two cosmetic sets and 1000V-bucks for $11.99. In the presence of this trick, players who are rightfully spending their money at the beginning of the month are only getting an extra 1000V-bucks for $11.99. Considering that 1000V-bucks currently cost $9.99, the Fortnite Crew is certainly a loss for the monthly spenders.
Another downside attached to the Fortnite Crew is re-availability of outfits in later months. Epic Games had earlier clarified that Crew packs and outfits can return in the future, meaning that the players who already own these outfits will incur a loss yet again.
iFireMonkey, in a recent video, claimed that the Fortnite Crew is a "complete scam" unless players use the aforementioned trick:
Epic Games conducts a survey to improve the subscription service
Epic Games undoubtedly recognizes the problems in Fortnite Crew, and only swift action by the developer can lead to a change in the community's outlook. Hence, it recently asked the players what will incentivize them the most to buy the service.
These were some of the most exciting options from the survey:
ADVERTISEMENT
Article continues below this ad
Custom matchmaking options
Increased number of Creative islands
Monthly physical mailer with additional rewards
Cosmetics that show off subscription tenure
To say the least, monthly physical mailers and additional settings in Creative mode are an excellent way to draw more people towards Fortnite Crew. While the former is a brilliant strategy to enhance community engagement, the latter is a lucrative offer for players who love to create their own maps and modes.
ADVERTISEMENT
Article continues below this ad
Do you think Epic Games can make Fortnite Crew an irresistible deal with the inclusion of such rewards?