How Gaming Industry Giants Razer Are Adapting to Coronavirus
Published 05/27/2020, 1:02 AM EDT
By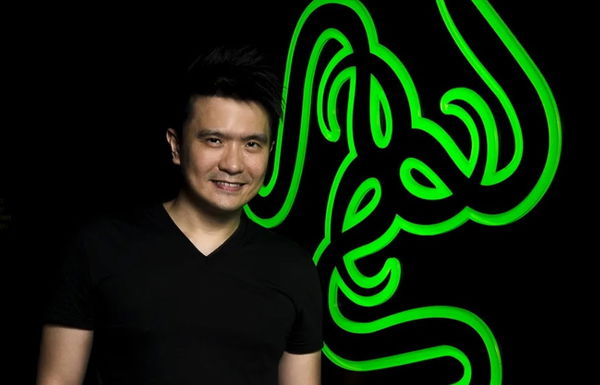 In the current time of the global health crisis, the gaming industry has grown significantly. Forced to stay indoors, many have turned to video games to keep themselves stimulated. Naturally, giants from the industry are looking to grow as a business with this opportunity. One such brand is Razer, whose co-founder and CEO, Min-Liang Tan is leaving no stone unturned.
ADVERTISEMENT
Article continues below this ad
Last month, CNBC International interviewed Tan to understand the brains behind one of the most recognizable brands in the gaming industry. Touching upon the origins of the company, the interview gave us an interesting take on the future.
Any conversation this year is going to be dripping with the COVID-19 theme. It has affected life across the globe like nothing else in recent times. It wasn't long before Min-Lian Tan addressed the pandemic. During the interview, Min-Liang Tan also mentions how Razer has donated a million facemasks during these trying times.
ADVERTISEMENT
Article continues below this ad
"In recent times with the whole COVID situation, we could see gamer activity just skyrocket. Everyone's stuck at home and we could see more gamers come online than ever before."
COVID-19 accelerating gaming industry growth
The industry has grown at an astonishing rate in the past few years. Today, it is a multi-billion-dollar industry that can compete with any other form of entertainment. The trend is expected to continue. Forecasts suggest that the gaming industry will be worth a cool $189.6 billion in 2022 from $148.8 billion in 2019. While that in itself is quite a healthy growth, the recent situation is accelerating that.
"Ourselves, we're a stay-at-home kind of a company, where we're taking care of all the gamers who are at home or on the mobile phones and stuff like that. COVID has really accelerated this five-year plan to a much shorter timeline because everyone, right now, who's stuck at home is really looking at how do I be more productive, with the working from home? Over and above, how do I get entertained?" 
But how is Razer adapting and evolving with it? How is it monetizing the current situation? Well, Tan has quite an intriguing new idea of bringing the clubbing experience to the masses, right at home. But of course, that's just one aspect of it. Among other things, eSports is now a huge and lucrative part of the industry.
"We see this ultimate potential convergence to be happening in the next couple of years, probably accelerated with the whole COVID situation at this point of time. But, eSports has been massive and I think especially with what's happening at this juncture, you're seeing traditional sports become eSports. So we've been pushing this whole narrative of holistic entertainment experience, completely immersive, and with ourselves as that platform to deliver it."
ADVERTISEMENT
Article continues below this ad
The dark side of Razer
As the episode tapers to an end, the interviewer does touch upon a somewhat sensitive topic- Min-Liang's relentless work ethic.
"To be able to make things happen, you tend to want to push everyone to their potential, and oftentimes you realize that we are able to do a lot more than we think we are able to do."
ADVERTISEMENT
Article continues below this ad
While that sounds quite profound, the CEO's management style has often been scrutinized. In fact, many former employees have revealed that he can be quite exploitative.
last year, Kotaku even did a comprehensive piece on the work culture at Razer. Do read through it to get a better understanding of how Tan runs a very tight ship at Razer.