How Good Was Jimmy Donaldson A.k.a. MrBeast at Baseball? Would He Make It in the MLB?
Published 11/28/2021, 7:00 AM EST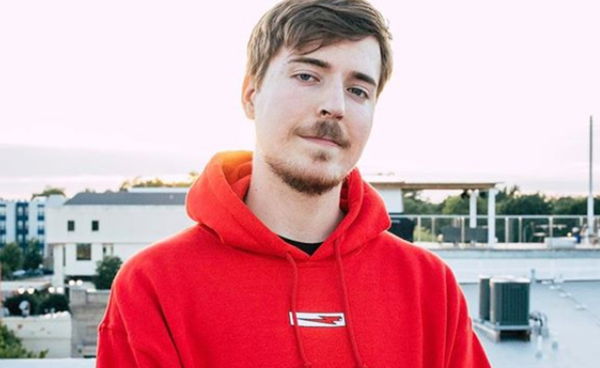 ---
---
When it comes to content creation, MrBeast has done it all. His recent video involving the recreation of the popular TV show, Squid Games, has racked up over 50 million views in a single day. Moreover, his channels continue to rise at a pace never seen before on YouTube, making him the platform's most popular creator right now.
ADVERTISEMENT
Article continues below this ad
However, before Jimmy Donaldson began his meteoric rise on YouTube, he was a high school student in North Carolina. That said, he wasn't just a regular high school student as MrBeast had some serious sporting chops. So, would he have made it into the big leagues of the NBA and MLB?
ADVERTISEMENT
Article continues below this ad
MrBeast was a two-sport high school standout in North Carolina
From 2012 to 2016, Jimmy "MrBeast" Donaldson studied at the Greenville Christian Academy in Greenville, North Carolina. During his four years of high school, he played in the varsity basketball and baseball team. Since his departure from high school, he has created a highly successful YouTube channel that now boasts over 80 million subscribers.
Donaldson has the frame to do quite well in sports. Standing 6-foot-3, he played for the Greenville Christian Academy's varsity basketball team. According to MaxPreps, in his best season, he posted stats of 5.8 points and 5.9 rebounds as a junior. However, his true skills presented themselves in the baseball park, where he played as an outfielder for the varsity team.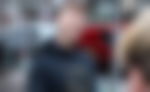 Why did he quit baseball?
MrBeast obtained some stellar stats during his days as an Outfielder on the varsity team. According to MaxPreps, in the 70 games he played for the Greenville Christian Academy, Donaldson had 81 Hits, 65 RBIs with a batting average of.424 and an OBP of 511. Moreover, during his senior year, he even posted a stellar season where he stole 23 bases in 25 attempts.
However, Donaldson's calling had always involved content creation and YouTube. During his high school days, he had a massive obsession with the platform and creating videos for his channel. In a recent interview with Colin and Samir, he explained how he decided not to go to college, where he could have pursued his talents at baseball. Instead, he stayed back in favor of creating content for his channel, and the rest is history.
"I didn't want to go college, I don't care. I'm not saying it's bad. But for me, I hate school, I just want to make YouTube videos."
ADVERTISEMENT
Article continues below this ad
Would MrBeast Make it in the MLB?
Even though MrBeast had some great stats during his high school days, it would have been very unlikely for fans to ever see him enter the big leagues. Following his senior year, MaxPreps ranked him as the 212th best player in his state of North Carolina and the 6,107th best player in the country. Not the kind of rankings you see for a player who would pursue the game professionally.
ADVERTISEMENT
Article continues below this ad
In the end, professional baseball would have been a very unlikely scenario had MrBeast pursued the game. His fortunes might have changed if he went to college and improved his game. But that would have been a long shot. Nevertheless, it seems like Donaldson doesn't mind his decision to leave college and baseball behind in favor of YouTube, as he has probably attracted more fame and money than he ever could have done playing the sport professionally.
WATCH THIS STORY- Top Female Streamers in the World