How is Australian Open Surface Different from US Open?
Published 01/27/2021, 12:54 PM EST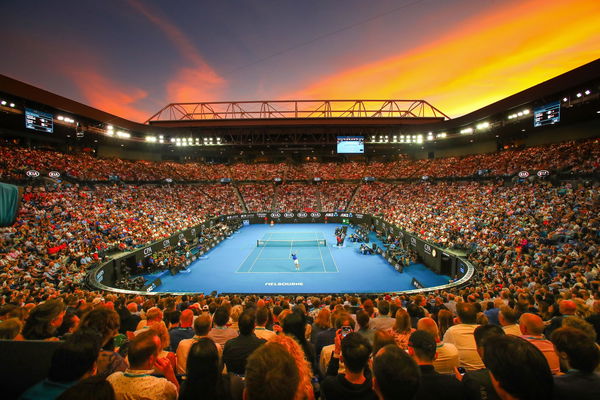 Since each court surface has unique characteristics, it affects the ball's speed and a player's style of play. Although both the Australian Open and the US Open are played on hard-courts, there is a difference in their surface composition. From 1988 until 2007, the Australian Open was played on Rebound Ace, cushioned tennis hardcourt.
ADVERTISEMENT
Article continues below this ad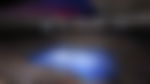 ADVERTISEMENT
Article continues below this ad
However, at the 2008 Australian Open a new surface Plexicushion, a brand of acrylic-based hard court tennis surface, was installed. Owning to the surface, the courts at Melbourne Park are medium paced with lower bounce and less spin compared to the US Open.
Australian Open surface differs from the US Open
After the 2019 edition of Melbourne Park, the tournament changed its official court surface supplier to 'GreenSet Worldwide' but continued with the traditional blue-colored Plexicushion. GreenSet has fabricated tennis courts for events like Paris Masters, Swiss Indoors in Basel, and ATP Finals in O2 Arena, London. 
ADVERTISEMENT
Article continues below this ad
On the contrary, the US Open has been using DecoTurf since 1978, which consists of a thin layer of rubber that provides cushioning. But DecoTurf is slightly faster with a higher bounce than Plexicushion. Last year, the U.S. Tennis Association made a huge announcement about changing its court surface after more than 40 years.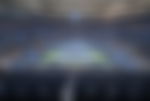 The USTA Billie Jean King National Tennis Center upgraded to new Laykold hard courts made by Advanced Polymer Technology before the 2020 US Open. Since the courts become slower as the tournament progresses, Laykold comes with vapor barrier to provide consistency in court speed and performance.
ADVERTISEMENT
Article continues below this ad
Many tournaments including Miami Open and New York Open use Laykold courts, designed to reduce joint impact and enhance player longevity.
The court pace index (CPI) determines the speed of the court, which factors the speed of the ball before coming in contact with the surface and the speed at which it leaves the court.