How Lando Norris Went From the Starting Line to Verdansk and Conquered the World of Gaming
Published 12/23/2020, 2:49 PM EST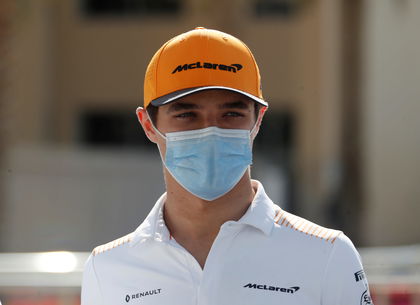 ---
---
2020 was not an easy year for most people with the lockdown bringing things to a stop. Outdoor athletes, for example, were massively affected because their work demands them to stay outdoors. F1 racers were certainly victims in this situation. While everybody has their own coping mechanism, McLaren F1 racer and British national, Lando Norris, chose a unique route.
ADVERTISEMENT
Article continues below this ad
The 21-year-old athlete started gaming a few months ago and has reportedly gotten good at it. He is so into gaming and Esports at the moment that he launched his own Esports team, Team Quadrant.
Lando is also a Twitch streamer and has 718K followers, who watch him play Call of Duty Warzone and other games. All these events and more were discussed by CouRage JD and Matthew 'Nadeshot' Haag, who had invited Lando on their talk-show today.
ADVERTISEMENT
Article continues below this ad
For those of you living under a rock, the 100 Thieves duo have their own talk-show on YouTube. They invite popular gaming personalities over and discuss everything under the gaming sun.
Lando Norris was the guest in today's episode and he spoke about his time on Twitch and Warzone-Black Ops Cold War merger experience.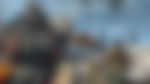 Lando Norris on streaming and Warzone
CouRage JD and Lando have been friends for some time now, and that went public a few months ago. Lando had just started playing Warzone and the 100 Thieves host challenged him that F1 was going to have a new driver soon to claim his spot in the sport.
CouRage tweeted saying, 'Well guys… My racing wheel is here. F1 2020 is being downloaded. Say goodbye to your seat at McLaren, @LandoNorris. There is a new driver on the circuit. Racing streams coming soon.'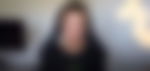 During the show on YT today, CouRage reminded Lando of that challenge and asked him why he backed off. Lando replied by picking up a racing wheel joystick and said, "I'm good to go!"
The popular racer also spoke about how his time playing Warzone was made easy by people like CouRage and Tommy from 100 Thieves. His argument was people look up to the pros when they start with a new passion, and that he was lucky to not just watch them, but also play alongside them.
"I am a newcomer on the scene to CoD but I am getting to play with the top of the whole game. It is the same level of competitiveness and playing with these top guys that you look up in a lot of ways."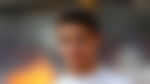 Norris finds new Warzone update to be a pleasant change
Nadeshot questioned Lando on his first impressions of the new Warzone update. At first, the F1 racer said he did not feel great having to die at the hands of 'invisible blokes'. But his overall verdict on the update was positive.
ADVERTISEMENT
Article continues below this ad
"Its good, I think. Finally, a bit of change, you know?… A different map, different playstyle. It is pretty cool, I like it."
Lastly, the three took some time off gaming and asked him a few questions about F1. The 21-year-old even suggested the 100 Thieves duo on which Grand Prix to attend after COVID is over. Outside the obvious Monaco, Lando's top two places to watch an F1 race are Japan and Singapore. He stressed Singapore because the race there happens at night.
With Warzone's merger with BOCW and its rising popularity, we can expect more famous personalities to hop into Verdansk. However, the game is still muddled with bugs and glitches, which is very frustrating for the community.
ADVERTISEMENT
Article continues below this ad
To check out the entire show, click here.