How Luis Enrique transformed Barcelona's season
Published 06/07/2015, 2:31 PM EDT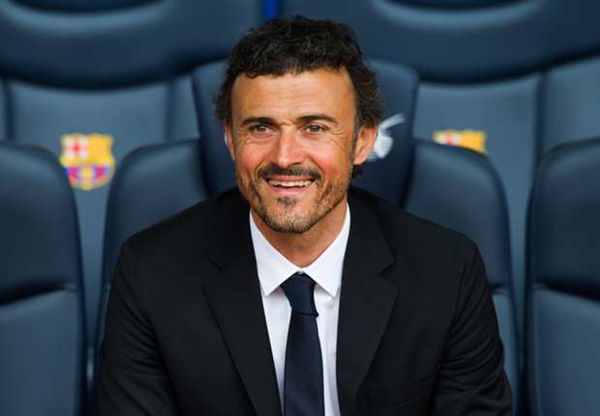 ---
---
Rolling back a year, FC Barcelona were facing one of the worst seasons in their history as they ended their campaign trophy-less. Changes in personnel were made, a new manager was brought in, some players were sold, and some were loaned out while some new key players were brought in – players who played a major role in the glorious turn-around of FCB, but above all it was the leadership of Luis Enrique that brought back laurels to this great club.
ADVERTISEMENT
Article continues below this ad
When Manchester United were ripped apart and outclassed by the mesmerizing Tiki Taka Barcelona played under Pep Guardiola in May, 2011 at Wembley, Sir Alex Ferguson, the then Man United manager admitted in the media that his men probably faced the "Greatest Club Side" in the history of football and there was no shame in losing to a team possessing such brilliance. Although 3 years later, Barca playing under the leadership of the Argentinean Tata Martino were knocked out of the Champions League quarterfinals by Atletico, lost to Real Madrid in the Copa Del Rey Finals and lost their league title again to Atletico on the final day of the Liga season. Messi and co were unable to pave their way through the transition period their style was facing as the architects of their golden era Xavi and Iniesta were getting old and slightly less effective while Lionel Messi's season was hampered through injuries. Adding to their woes, they were imposed a transfer ban for 2 seasons.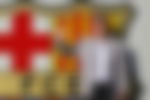 ADVERTISEMENT
Article continues below this ad
The season ended and Barca brought in a new manager who played with Pep Guardiola during his days at the club. They appealed and got suspended the ban for some time in which some new players like Bravo, Ter Stegen, Rakitic etc. were brought in while players like Alex Song, Fabregas, Sanchez, etc were shown the exit door of the club.
Luis Enrique is said to be a man of high principal values. It is said that he made some significant changes in the diet of his club's players in a quest to make them fitter and healthier. Along with the support staff,he brought with himself much needed discipline in the team and this quality of him is one of the biggest reasons of Barca attaining the treble for the 2 time. Gerard Pique's return into form is a credit to this particular attribute of Enrique. He never hesitated in benching off important players, rotated the squad well enough to keep them fresh over the course of the season and most importantly to keep players on their toes all the time to keep them motivated for  giving top level performances every 3 days.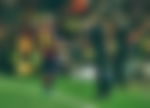 ADVERTISEMENT
Article continues below this ad
There was a time when fans were getting overtly impatient with him as there was no fixed lineup till almost half of the campaign. Players didn't know their place in the first team squad. Apart from probably Messi, Suarez and sometimes Neymar, no other player had his fixed spot and position in the team. Report of a spat came out from the Spanish media between Lucho and Messi as Barca lost against Sociedad at Anoeta. So, firstly he stopped rotations with a preferred starting XI, and that brought some much needed stability and chemistry to the club. And secondly, Enrique settled all doubts over his fallout with Messi in a rather public manner. Enrique called a press conference and said, "Messi is the greatest player of all time, football is the king of all sports and he will continue to surprise everyone for a long time." Praise doesn't come any greater, and that little speech has done much to placate his most prized asset.
Barcelona has always seemed to fall short when it comes to adapting to a plan B when things aren't going their way. But with Enrique, it seems they finally found a man who can provide a solution for it. Against PSG in the Champions League Group stage, he switched to a 3-5-2 with Pedro as a wingback. Against Real Madrid, the counter attacking football Barcelona put on display would have made Jose Mourinho proud. And in the second leg of the Quarter Final against PSG, they reverted back to the half pitch press of old, famed by their last great team of 2010/11. Tiki Taka is still there. But it has evolved into an even more lethal style. The more direct style of their play is effectively supported by the workhorse Ivan Rakitic who manages to cover defensively for the forward breaking Alves and also help Messi and other forwards in initiating counter attacks.
Also, Barcelona seemed to have worked out the solution to their Achilles heel – defending set pieces'. They used to almost never score with set pieces and one of the easiest ways to score against Barca was through corners and free kicks. Although, this has changed drastically under Enrique as Barca are the teams with fewest goals conceded through set pieces and the team to score third highest goals from the same. Certainly a big turnaround.
ADVERTISEMENT
Article continues below this ad
Messi has moved to the right with Suarez at the center and Neymar at the left. Given Luis Suarez's hardworking nature on the pitch, Messi gets the freedom to drift anywhere according to his comfort. He can now cut in through the defense from the right wing and score or give assists to Neymar and Suarez. In fact the addition of Suarez has brought out the best of Messi as it gives the team an extra dimension in attack and the defense has now have to worry about three devastating players rather than just Leo. So crowding him can only stop him from scoring to say the max but it doesn't stops Barca from winning games unless a defensive masterclass is put against them.
It takes a special type of manager to succeed at one of the world's biggest clubs with arguably the world's best squad, managing both high expectations and high egos at the same time. There are very few who can. In his first 60 games in charge, the Asturian has bested both Pep Guardiola and Helenio Herrera to take Barcelona to their best ever record at the 60 game mark (52 wins). Also, conquering the three trophies-  La Liga, Spanish Cup and the title of European Champions – all in his debut season. Now that's truly something special. Kudos Lucho!