How Many Grand Slams Has Roger Federer Withdrawn From?
Published 12/28/2020, 10:24 AM EST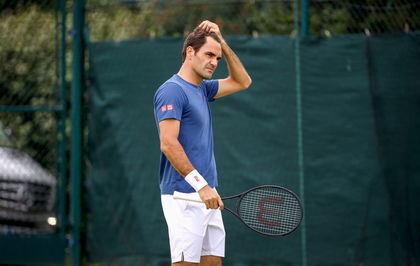 ---
---
20-time Grand Slam champion Roger Federer has had a trophy-laden career. For most of his career, he has been injury-free and used to hold the record of most consecutive Grand Slam main draw appearances with 65. But he has missed a few Grand Slam events, so which are they?
ADVERTISEMENT
Article continues below this ad
Since his Grand Slam debut in 1999, Federer has missed only nine Grand Slam events to date. In 1999, Federer failed to get past the qualifying rounds of the Australian Open and US Open but made his Grand Slam debut at French Open and later took part in the first round of Wimbledon as well.
Since the 2000 Australian Open, Federer hadn't missed a single Grand Slam until the 2016 French Open.
ADVERTISEMENT
Article continues below this ad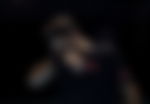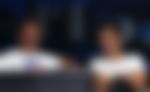 Roger Federer's 65 consecutive Grand Slam streak breaks as he withdraws from 2016 French Open
The 2016 French Open withdrawal was where his record of 65 consecutive Grand Slam appearances ended. He sustained a right knee injury during the 2016 Australian Open semifinal loss against Novak Djokovic. Federer had to undergo surgery on his right knee, which forced him to withdraw from the French Open.
"I have been making steady progress with my overall fitness, but I am still not 100 percent and feel I might be taking an unnecessary risk by playing in this event before I am really ready," Federer had said prior to the 2016 clay season.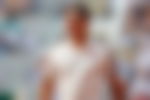 Roger Federer ends his 2016 season after Wimbledon thus missing 2016 US Open
The 2016 Wimbledon Championships had taken its toll on Federer's body. Federer had reached the semifinals but lost to Milos Raonic in a gruesome match. That resulted in knee and back injuries that ended his 2016 season. Not wanting to risk further damage to his right knee, Federer withdrew from the US Open and the rest of the season.
"Considering all options after consulting with my doctors and my team, I have made the very difficult decision to call an end to my 2016 season as I need more extensive rehabilitation following my knee surgery earlier this year," said Federer.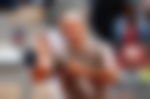 Roger Federer eyes longevity and withdraws from 2017 and 2018 French Open
Federer further skipped the 2017 and 2018 French Open. Federer didn't play the French Open again until 2019. The 2017 and 2018 withdrawals were more strategical. In 2017, Federer was eyeing a longer and positive year and thus skipped the whole clay-court season. He wanted to prepare better for the Wimbledon championships, which he did as he won the tournament without dropping a set.
"The start to the year has been magical for me but I need to recognize that scheduling will be the key to my longevity moving forward. Thus, my team and I concluded today that playing just one event on clay was not in the best interest of my tennis and physical preparation for the remainder of the season," Federer had said in 2017.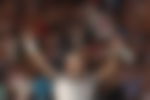 With age not on his side, in 2018 Federer again skipped the clay-court season for the third year in a row. This was also a bid to prolong the season and effectively challenge for the Wimbledon title. Federer was alarmed because he had lost to World No.175 Thanasi Kokkinakis at the Miami Open. And thus needed some time to regroup and manage his body. Thus another strategical withdrawal.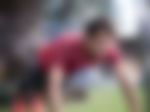 Double knee surgery ends Federer's 2020 season; withdraws from French Open and US Open
With Federer nearing the age of 40 expectations were low in 2020. Though he reached the semifinals of the 2020 Australian Open, he underwent knee surgery in February. But further complications resulted in second knee surgery in June, thus ending his 2020 season.
"A few weeks ago, having experienced a setback during my initial rehabilitation, I had to have an additional quick arthroscopic procedure on my right knee. I will look forward to seeing everyone back on the tour at the start of the 2021 season," Federer tweeted in June 2020.
So Federer withdrew from the 2020 US Open, which was the first Grand Slam after the pandemic break. And later came the French Open, in which again Federer played no part.
ADVERTISEMENT
Article continues below this ad
Federer's comeback canceled as he withdraws from 2021 Australian Open
Optimism was high as everyone was hoping to see a 2017-like comeback in 2021. But Federer has failed to recover in time and has thus withdrawn from the 2021 Australian Open. Earlier, Federer had indicated that it would be a race against time to get fit for the season opener, but Craig Tiley, Tournament Director of Aus Open, confirmed that Federer ran out of time for preparations of the Aussie Open and thus withdrew from the Grand Slam.
"In the end, Roger ran out of time to get ready for the rigors of a Grand Slam, and he's very disappointed he won't be coming to Melbourne in 2021." Craig Tiley notified.
ADVERTISEMENT
Article continues below this ad