How Many Languages Can Novak Djokovic Speak?
Published 06/05/2021, 10:08 AM EDT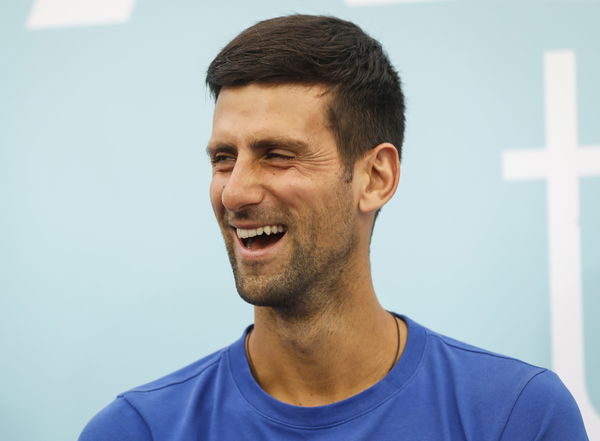 Most of the sporting personalities in Europe are accustomed to multiple languages. Coming to tennis, all the top, well-established players are familiar with a number of languages. Especially, when it comes to World No. 1 Novak Djokovic, the Serb speaks 11 different languages and one can easily term him a 'polyglot'.
One of the most interesting qualities of Novak Djokovic is his desire to learn a few sentences, well enough to converse with locals belonging to that particular region. For instance, when the 34-year-old player travels to various tournament destinations on Tour, he has a will to pick up a few local lines, such are his liking for languages.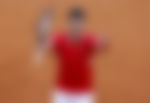 Novak Djokovic is a true citizen of the world
ADVERTISEMENT
Article continues below this ad
A famous American writer, Rita Mae Brown said, "Language is the road map of a culture. It tells you where its people come from and where they are going." In that case, the Serbian ace is accustomed to 11 different cultures. That's right, the 18-time Grand Slam champion speaks 11 languages which comprise of as follows:
Serbian
French
English 
Arabic
Italian
German
Japanese
Portuguese
Russian
Spanish
Chinese
These languages almost cover all the top regions of the world. Learning languages like Chinese, Japanese, and Arabic are quite a task for an individual but the Serbs never give up attitude can be perceived out here too.
For a small boy coming from Belgrade in Serbia, to develop and become such an asset to the world is commendable. Over the years, Djokovic has been a friendly individual and is warm to people who approach him. Probably, it's his general attitude in life that has helped him evolve as an individual. 
Also, when an athlete and individual roams all over the world, it becomes more of a personal choice to learn a few words, which has become a habit for Novak and probably helped him earn the love of fans belonging to those regions. 
ADVERTISEMENT
Article continues below this ad
It's astonishing that despite not completing education and not having gone to college or university, Djokovic has still managed to excel in various departments in life. He is surely a man filled with talent and to have him in tennis is a blessing to the sport. 
Moving to tennis, in the past decade, there has not been a more dominant player on the men's Tour as compared to Djokovic. With the way he is continuing to rule the biggest of stages, it is a matter of time before he overtakes his rivals, Roger Federer and Rafael Nadal.
ADVERTISEMENT
Article continues below this ad
Watch this story: Champions!: Roger Federer, Rafael Nadal, Novak Djokovic, Serena Williams, And Others' Trophy Lift at French Open