How Many Languages Does Rafael Nadal Speak?
Published 06/01/2021, 8:38 AM EDT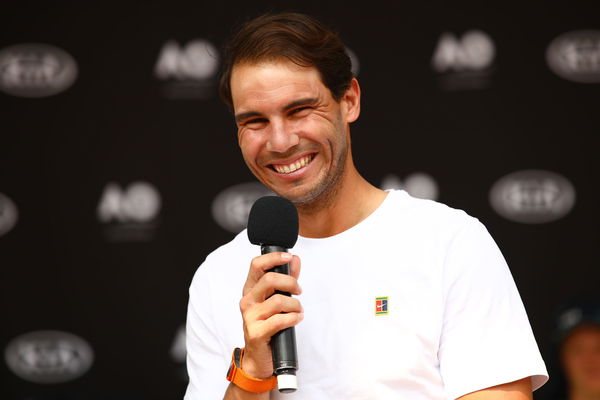 ---
---
Rafael Nadal is a winner of numerous Grand Slams and titles on the ATP Tour. Given his fame and title count obviously, he has traveled around the world and hence adapted himself by learning a lot of other languages other than his own Spanish or Catalan.
ADVERTISEMENT
Article continues below this ad
Which language does Rafael Nadal speak natively?
Nadal was born in Mallorca, which is part of the Balearic Islands. Mallorca has two official languages, Spanish and Catalan, hence Nadal speaks those two languages very well. Moreover, Nadal has attempted to learn more languages as he has progressed in his career. Now, Nadal can speak English, French, and Italian apart from his local languages.
ADVERTISEMENT
Article continues below this ad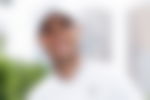 Rafael Nadal's English
From the age of 15 as Nadal started traveling the world, he learned English. And for a major part of his career, it has been a hard task. Given his accent, he is aware of the problems he has with speaking English. Nadal is fairly confident with the language however sometimes his accent makes the language a bit tougher to grasp for native English speakers.
Earlier at Australian Open 2016, Nadal candidly gave a hilarious reply about his English and his remarks on learning the language. Nadal said, "For me was much more fun before. I don't care about what I was saying and this I only had a few words and that's it. Was good fun but was not good."
Watch this story: BRUTAL: Novak Djokovic, Alexander Zverev, Daniil Medvedev, Nick Kyrgios, Matteo Berrettini, Stan Wawrinka, Benoit Paire, and Others' Racquet Smashes at French Open
Does Rafael Nadal speak French?
Nadal is fairly adept at speaking French even though he is not as fluent as his rival Novak Djokovic. Given that he is a 13 time champion at Roland Garros, Nadal has spoken French in patches; he's had to given the many times he has lifted the trophy in front of the French crowd.
At the 2015 French Open, Nadal spoke in the post-match interview after his second-round victory over Nicolas Almagro. He did very well, as the Paris crowd was ecstatic. However, after his third-round victory over Stefano Travaglia at the 2020 French Open, Nadal was stammering in French as he gave his post-match interview, later Nadal and the crowd had a fit of laughter as Nadal said he didn't have the inspiration to speak in French that day.
Rafael Nadal's proficiency in Italian
ADVERTISEMENT
Article continues below this ad
Moreover, Nadal is a 10-time champ at Italian Open and he has equipped himself with good Italian speaking skills. He has spoken Italian at a lot of interviews associated with the tournament. After his last Italian Open triumph in 2021, Nadal gave a few interviews in Italian.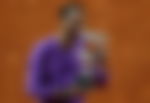 Nadal's Italian does have his distinctive Spanish accent however, he is fairly comfortable in speaking the language which is evident from his hand gestures and facial expressions.
ADVERTISEMENT
Article continues below this ad