How Many Racquets Has Roger Federer Changed Throughout His Career?
Published 09/13/2019, 4:59 PM EDT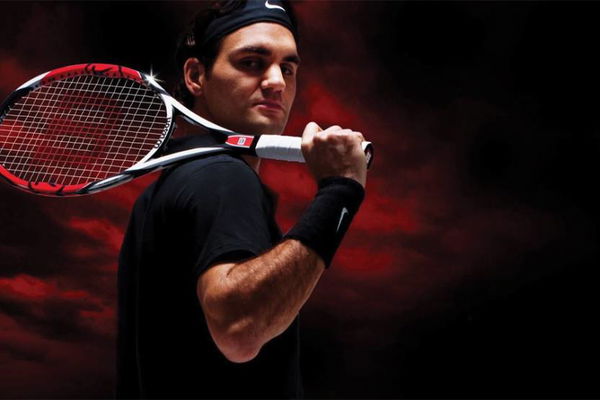 ---
---
Wilson wand of the Swiss maestro, Roger Federer has cherished every moment of his tennis career since he began swinging his racquet on the professional tennis tour. Throughout his 21-year-old stay on the ATP circuit, Federer has been using Wilson racquets and he also completes 21 years with the racquet sponsor.     
ADVERTISEMENT
Article continues below this ad
The magic which Roger Federer creates on the tennis court compelled the sportswriter, Simon Barnes to portray that 'Federer's racquet was made by Ollivanders in Diagon Alley, the shop where Harry got his wand.'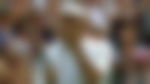 In 1998, Roger Federer began with a Pro Staff 85 6.0 Mid-Production. With that baton, the Swiss legend won the most memorable match of his career. It was his first appearance on Wimbledon's Centre Court, with ice-cold hands Federer was playing his idol, Pete Sampras. With both of them using the same Wilson wand, the men's game of tennis witnessed the dawn of a new legend and the dusk of the old one as Federer defeat Sampras. 
ADVERTISEMENT
Article continues below this ad
For the first five months of the tennis season 2002, Roger Federer used the Hyper Pro Staff 6.1 Silver W model. Technically, it had the same features as his earlier racquet and just the cosmetic changes were made. 
During Roland-Garros 2002, Roger Federer brought changes in his racquet. From 85, he began using a 90 square inches of head size Wilson racquet. He played with a Hyper Pro Staff 6.0 Yellow W and it was the first time, Federer used an increased head size racquet at a Slam.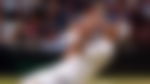 With the next transition in February 2003, Roger Federer won his first two Slams with that racquet. He used Pro Staff Tour 90 at four of his majors and collected Wimbledon 2003 and Australian Open 2004.
From June 2004 to December 2006, the Swiss maestro used Wilson nSix-One Tour 90 and he landed up spending some of his best time on the tour. He pulled off a colossal amount of 30 ATP titles with that stick and that included three Wimbledon, three US Open and one Australian Open title.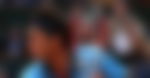 Another unforgettable racquet emerged in 2007, the Wilson K Factor Six One Tour 90. He played the epic Wimbledon 2008 finals against his arch-rival, Rafael Nadal, where he slipped his chance for his sixth straight Wimbledon title, but that baton permitted him to complete his Career Slam in Paris in 2009, which was an unconvincing accomplishment in his career. 
Soon after his Roland-Garros reverie, Federer held the 'Channel Slam' next month at Wimbledon. He defeated Andy Roddick 16-14 in the final set and declared himself as the six-time Wimbledon champion justing by breaking Roddick's serve once in the final.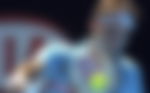 In 2010, Federer began using Wilson Six One Tour BLX. He captured the Australian Open 2010 title with it but, the Swiss evaporated two match points at the US Open 2011 semifinals against Novak Djokovic after leading by two sets to love. 
The Wilson BLX Pro Staff Six One 90 fetched him his seventh Wimbledon title in 2012 by defeating the home-favorite, Andy Murray in the finals at SW19.
Post that, Roger Federer's graph on the ATP Tour began having a downward slope and again he underwent a racquet change. From January to June 2014, Federer used Wilson Prototype Racquet and won two ATP titles.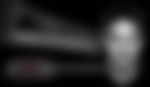 The next big switch, Wilson Pro Staff RF97 Autograph which had an increased racquet head size of 97 square inches created a difference in his tennis career. He is using RF97 since 2014 and that racquet was engineered according to Federer's needs. 
ADVERTISEMENT
Article continues below this ad
His comeback in 2017, launched the revised model of  Wilson Pro Staff RF97 Autograph and termed it as Wilson Pro Staff RF97 Autograph 2017. It was similar to the earlier one, but a resurged Roger Federer with a different game tactic and approach was witnessed with that wand.
In 2018, Wilson came up with, Wilson Pro Staff RF97 Autograph 2018 – Tuxedo Frame. It had a matte black frame with a different cosmetic finish and Federer named it 'Tuxedo', but later he switched to the all-black frame.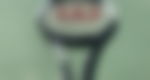 Also, Wilson Pro Staff RF97 Autograph 2018 have Laver Cup Special Editions racquets and those racquets have different paint jobs.
ADVERTISEMENT
Article continues below this ad
Trending Stories