How Many Tattoos does Kimi Raikkonen have and What is the Story Behind Them?
Published 06/02/2020, 11:07 AM EDT

Follow Us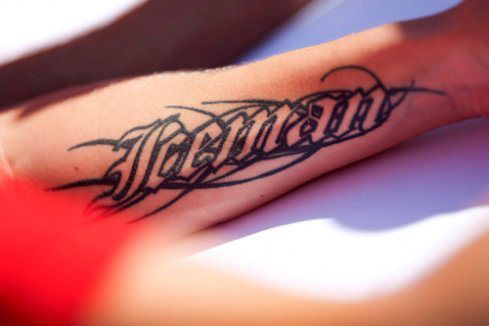 It isn't strange to see an F1 driver get inked, as Lewis Hamilton sports quite a few of his own. However, F1 veteran Kimi Raikkonen has a few tattoos of his own. Unlike Hamilton, Kimi Raikkonen has limited his ink space to his arms, while the Mercedes driver has tattoos on his body.
ADVERTISEMENT
Article continues below this ad
However, he has rarely opened up on that subject, though he insisted, "I wouldn't have them if they were not personal". Speaking of the tattoos, Raikkonen has the name, Iceman inked on one arm. Meanwhile the other arm bears a picture of his son Robin.
Why did Kimi Raikkonen choose these particular tattoos?
ADVERTISEMENT
Article continues below this ad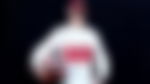 ADVERTISEMENT
Article continues below this ad
With the 2007 world champion keeping mum on the tattoos' significance, any analysis would remain speculation at most. The first tattoo, Iceman, is a reference to the Finn's nickname. Apparently, it is largely a reference to his ice-cool attitude both on and off track.
The Finn is not the type to get under any kind of pressure in such a demanding profession. Especially when it's very easy for stress and pressure to get to a driver. Kimi Raikkonen always takes things with a pinch of salt and he doesn't really care what people say or think about him.
The Finn got another tattoo on his right arm after he won his debut race for Ferrari in Australia. When the media spoke to then team principal Jean Todt, he wasn't too fazed with the question. He revealed that he has no qualms about it, as long as the Finn did not go overboard.
ADVERTISEMENT
Article continues below this ad
Todt said, "If Kimi is happy to put a tattoo on his face, it's okay. If he asks me my opinion, I'd say better put it somewhere else so it is not so disruptive or cause problems for the future."
"There are lots of things, smiling or not smiling but I don't care. If a sponsor would complain about the tattoo, I would prefer to change the sponsor to keep him happy."