How Much does an F2 Car Cost?
Published 09/01/2019, 4:20 AM EDT
---
---
The FIA F2 series is largely considered to be the main F1 feeder series, at least for the past couple of seasons. The likes of Lando Norris, George Russell and Alex Albon all graduated from there last year.
ADVERTISEMENT
Article continues below this ad
However, how much does an F2 car cost? One of the main aims of the series is to make racing affordable for the teams. This is to ensure that it becomes an ideal training ground for life in Formula One. Formula 2 has made it mandatory for all of the teams to use the same chassis, engine and tyre supplier so that true driver ability is reflected.
The F2 Championship currently uses a 2018 specification car designed by Dallara Automobili. The price of F2 cars are said to be approximately up to €500,000 per car. This includes wheels, wings, steering wheel and other components, but excludes the engine.
ADVERTISEMENT
Article continues below this ad
The 2019 F2 chassis consists of a carbon/aluminium honeycomb structure and a carbon aramid honeycomb bodywork structure. The front wings are slightly wider than previous years, and also possesses a wider and lower rear wing.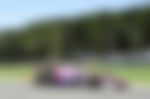 Hewland currently manufactures the gearbox, which is an 8-position barrel with ratchet body. It also has a number of software upgrades, a transverse shafts fixing system for improved gear selection and more.
ADVERTISEMENT
Article continues below this ad
The 2019 F2 gearbox uses a 6-speed semi-automatic configuration with electronically-controlled paddle shifters with reverse operated by a button on the steering wheel. The clutches of all FIA Formula 2 Championship cars are supplied by ZF Sachs with the multi-plate clutch operated by a hand-paddle lever.
Similar to the 2011 change for Formula 1, Pirelli is now the sole tyre supplier for the series. The FIA Formula 2 Championship runs the different compounds and size as F1 since 2017 (due to in fact Formula 1's 2017 season tyres are wider, the FIA Formula 2 Championship carried over the pre-2017 Pirelli F1 tyres). The front tyre size are 245/660-R13 and rear tyre size are 325/660-R13. The compounds of Pirelli Formula 2 tyres are currently 4 dry compounds (purple supersoft, red soft, yellow medium and white hard) and 2 wet compounds (intermediate and wet).
The current Dallara F2 2018 FIA Formula 2 Championship car's fuel tank carried over the FIA standard Premier FT5 tank with the capacity up to 125 litres.
ADVERTISEMENT
Article continues below this ad
The suspension of all FIA Formula 2 Championship cars are upper and lower steel wishbones, pushrod operated, coupled with twin Koni dampers and torsion bars suspension (front) and spring suspension (rear) similar to current Formula One car suspension.