How Much Does Roger Federer's New RF Cap Cost?
Published 12/19/2020, 7:01 AM EST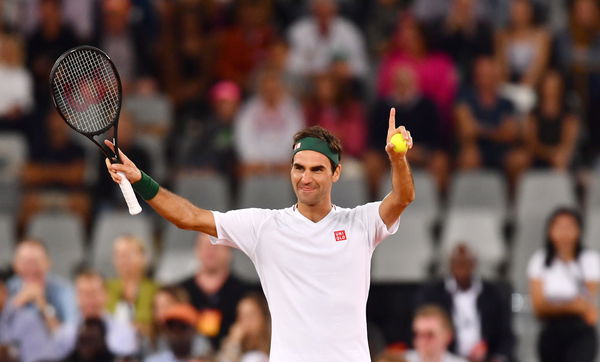 ---
---
Roger Federer is very particular about what he wears. That is why his iconic 'RF' logo is very much loved all over the world. Federer recently got his logo back from Nike and thus relaunched a new product with his main sponsors, Uniqlo. The RF cap returns and this time it is available on the Uniqlo website in selected places.
ADVERTISEMENT
Article continues below this ad
ADVERTISEMENT
Article continues below this ad
Where can you get the RF cap?
Currently, the RF cap is available in select countries and regions. Japan, China, United States, European Union, Singapore, Philippine, Australia, and Canada are the fortunate ones. The cap was so in demand that it sold out just after launch in many of these countries. It is available in eight new colors.
How much does the RF cap cost?
For the American audience, the cap is priced at $29.90. Similarly, in Japan, the cap is priced at ¥149.99. For Federer fans in Australia, the cap is priced at AU$39.90. In Philippine, it is PHP 990.00. And in China, it's priced at CN¥149.99. These products are high in demand and thus can be hard to get.
Roger Federer launching the RF Cap
While launching the cap, Federer himself couldn't contain his happiness. He was thrilled to bring back his logo and relaunch the cap. He said:
"After a long wait and extensive fine-tuning, UNIQLO and I are extremely excited to announce the return of the RF hat in 8 fresh colors starting December 8, 2020. This hat has meant so much to me and to my fans over the years. It has given us a way to visibly connect, and I have appreciated the opportunity to thrive off this supportive energy."
When did Roger Federer get the RF logo back from Nike?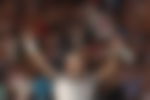 Obviously, the major attraction of these caps is the 'RF' logo. The RF cap was first launched by Nike. Since emerging on the ATP Tour in the early 2000s, Federer struck a deal with American apparel giant Nike. The deal ran for a long time until 2018, when Federer received a 300 million deal from Japanese apparel company Uniqlo.
The 'RF' logo remained with Nike after they split with Federer. It was understood that Federer would get the logo back after a few years, and in Feb 2020, it was reported that the logo was transferred to Federer. Now with the logo in his hand, Federer will again look to capitalize the mass appeal of the brand.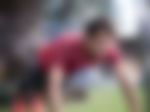 ADVERTISEMENT
Article continues below this ad
Roger Federer's new logo
With the old logo, Federer also launched a new one as well. Moving towards a more simplistic design, the new logo features an 'R' with a period. It is unclear where the logo will be used. It is speculated that a new Roger Federer clothing line from Uniqlo could feature the new logo, whereas the old one would be used by Federer himself only.
Nevertheless, fans have showered their love for the first RF logo product from Uniqlo. Let's see how Uniqlo and Federer proceed from here.
ADVERTISEMENT
Article continues below this ad