How New Rules on Line Calls at US Open 2020 Could Dictate the Future of Line Judges
Published 08/19/2020, 2:26 PM EDT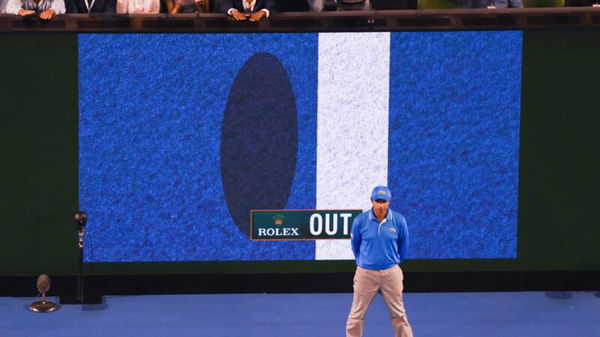 ---
---
The US Open 2020 is set to see a host of changes this year to deal with the coronavirus pandemic. Among them is the use of only electronic line calling and no human line judges on all courts, except its two biggest courts. The Arthur Ashe Stadium and Louis Armstrong Stadium will continue with line judges to make line calls.
ADVERTISEMENT
Article continues below this ad
The Hawk-Eye system for checking line calls has been around for many years now. The US Open was the first to use it in 2006 and all major events have been using it since. Players have initiated it to challenge the line calls made by line judges. The US Open also became the first Grand Slam to introduce electronic line calling on all courts in 2018. But this year, all the calls will be made by the electronic system and not just challenges, on all courts except the two big ones.
US Open 2020 replaces line judges with an electronic system
ADVERTISEMENT
Article continues below this ad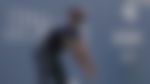 The US Open took this decision to reduce the number of people required to work at the event, with the pandemic situation in mind. Another decision taken was the reduction of the number of ball kids from six to three. Again, all the courts will have this change except Arthur Ashe Stadium and Louis Armstrong Stadium. So apart from three ball kids, the outside courts will only have the chair umpire. The umpire will call the scores after the electronic system will make the line call.
'Hawk-Eye Live' technology
The technology that the US Open is expected to use is called the 'Hawk-Eye Live', which the ATP has been using at the NextGen finals since 2017. The World TeamTennis event has also been using it. This system completely replaces the line judges.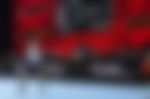 ADVERTISEMENT
Article continues below this ad
It also makes the 'out' and 'fault' calls as a human judge would make with the help of computerized voices fed into the system. Player challenges will also be eliminated, as a result.
Will line judges face extinction?
There was a time when tennis also had net cord judges. These judges were then replaced by technology that now calls the net calls. Could the same also happen to line judges? The Hawk-Eye Live system will face its first major test at the US Open.
ADVERTISEMENT
Article continues below this ad
It is true that the pandemic has forced the organizers to take this decision. But if the use of the new system turns out to be successful or rather convenient to use, the jobs of line judges could be in danger even after the COVID-19 restrictions subside. The ATP has also cleared the use of Hawk-Eye Live for all remaining events this year. Only time will tell what is in store for the future of line judges in tennis.