How Paul George and the LA Clippers Played Smart to Beat the Utah Jazz in Conference Semifinals
Published 06/19/2021, 7:46 AM EDT
---
---
The LA Clippers entered the second round of the playoffs after being down 2-0 to start the series. But they battled back to win it. And now they have done it once again. The Clippers overcame another 2-0 deficit last night and beat the Jazz to enter the Conference Finals.
ADVERTISEMENT
Article continues below this ad
After going down 2-0, Kawhi Leonard and Paul George stepped up and helped them to draw level. But then they had the worst news possible as Leonard was feared to be out of the postseason. Reports talked about a possible ACL injury, which would require months of recovery. The Jazz were picked as favorites to win it after that, but the rest of the Clippers team didn't agree.
Led by George, the Clippers showed incredible fight and heart to take down the Jazz in Game 5 and Game 6. Let's look at the two main factors behind this emphatic series win.
ADVERTISEMENT
Article continues below this ad
Clippers wanted it more and showed more heart
The Clippers arrived in the series as the underdog in a #1 seed vs #4 seed matchup. The Jazz had been dominant all season and won two out of their three regular season games against the Clippers. And they also started the playoff series with a bang, winning the first two games.
However, Game 3 onwards, the Clippers start fighting harder. They showed more hustle, going for every loose ball, fighting to contest every shot and making the Jazz work for every shot. This intensity increased in the final two games after Leonard got injured. It sparked a flame in each player and all of them worked harder to get the win.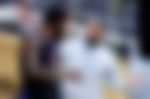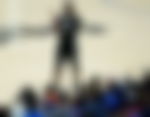 Playing to their strengths
In the regular season, the Clippers were the best three-point shooting team. They averaged 41% from three as a team, with over 10 players shooting at least 40% from downtown. They did this while averaging 34.7 attempts per game.
The Jazz have DPOY Rudy Gobert on their team, who is known for his elite rim protection. So the Clippers just ramped up their three-points against the Jazz, to make Gobert's defense ineffective. They went up to 37.3 three-point attempts per game while continuing to be efficient.
ADVERTISEMENT
Article continues below this ad
After averaging 37% from three as a team against the Mavs, the Clippers improved their ball movement against the Jazz. This helped them to get better looks, and that is how they averaged 43% from three against them. That killed the Jazz defense who were ball watching on multiple possessions.
This is how the Clippers played smart to beat the Jazz in six, despite not having Kawhi Leonard for their final two wins.
ADVERTISEMENT
Article continues below this ad
WATCH STORY HERE – Devin Booker, Dennis Rodman & Other NBA Players Who Have Dated Gorgeous Celebrities