How Roger Federer Became The World's Richest Athlete
Published 06/05/2020, 1:09 PM EDT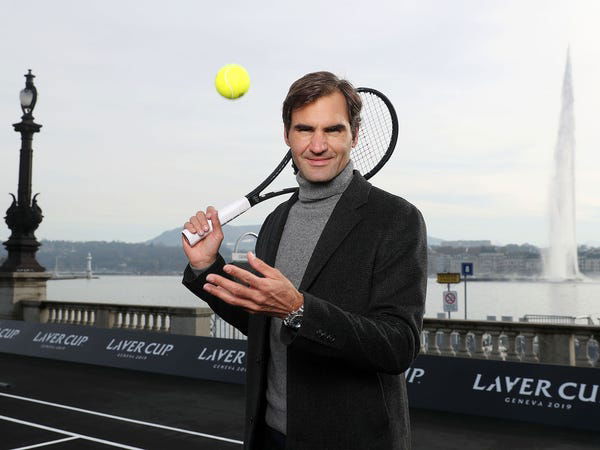 ---
---
Roger Federer shocked the world recently by becoming the highest-earning athlete of 2020 leaving behind the usual candidates like Cristiano Ronaldo, Lionel Messi, and Floyd Mayweather. Federer made an astonishing $106.3 million in pre-tax earnings as per the list compiled by Forbes.
ADVERTISEMENT
Article continues below this ad
However, there was one aspect of his income that caught everyone's eye. Out of this fortune, the Swiss maestro earned just $6.3 million in tennis prize money. The remaining $100 million was earned from endorsement deals.
That was just a small peek into the changing nature of sports. Yes, it's paying better than what it did in the past. However, the personal brand of the athletes and the sponsorship deals it attracts is what makes them filthy rich.
ADVERTISEMENT
Article continues below this ad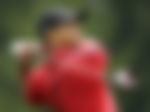 Roger's portfolio of endorsements is unmatched in the world of sports. The 13 big-ticket brands that tag along with him include Barilla, Moet and Chandon and Rimowa who pay him between $3 million and $30 million for his services. This keeps him in elite company with top golfer Tiger Woods who is the only other athlete to earn $100 million through endorsements.
That's not it. Brands that have traditionally been associated with Federer never left him. These include Rolex, Credit Suisse, Mercedes-Benz, and Wilson.
WATCH –  When Roger Federer Imitated Rafael Nadal On Court
How else does Roger Federer make money?
Federer is a very intelligent businessman. He knows the merit of a financial transaction beforehand.
ADVERTISEMENT
Article continues below this ad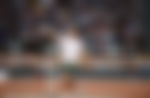 That's why he's also taking up ownership roles now. Roger owns a majority stake in shoe manufacturing brand On. In addition, he owns a management firm with his agent Tony Godsick that manages tennis players like Juan Martin Del Potro, Alexander Zverev, Coco Gauff, and New York Rangers goalie Henrik Lundqvist.
Know More – Roger Federer Reveals Hollywood Stars To Act In His Biography
ADVERTISEMENT
Article continues below this ad
Recently, Roger also signed up with Japanese manufacturer Uniqlo for his gear. The ten-year deal will see him earn a whopping $300 million even when he stops playing tennis. This clause is what pushed him to leave Nike for greener pastures.
His recent acquisition of his iconic RF logo from Nike is also expected to pocket him some big bucks. All things considered, Roger Federer will certainly be in the top half of this list for many years to come. We can't say that he doesn't deserve all which he's getting.