How the Coronavirus Pandemic has Impacted the Big 3 of Tennis
Published 04/23/2020, 11:55 AM EDT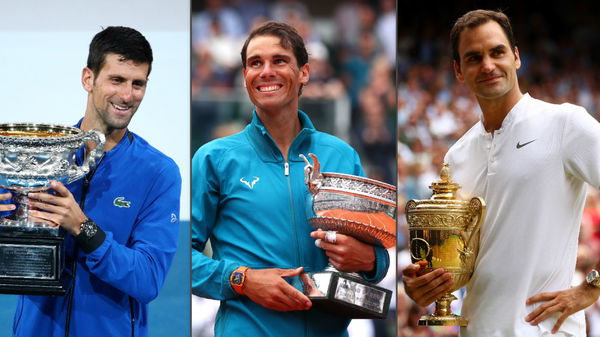 ---
---
From 2003-2020, Roger Federer, Rafael Nadal and Novak Djokovic have amassed 56 of the last 67 Grand Slam titles. The Big 3 of this era of tennis have exceeded every possible expectation and have transcended boundaries to become global icons. On and off the field.
ADVERTISEMENT
Article continues below this ad
2020 was touted to be a significant chapter in their stories. Rafa was expected to at least match Roger's 20 GS tally, while Novak was also expected to shrink the gap at the top even more. But things have changed due to a pandemic.
Wimbledon has been cancelled for the first time since WWII while the French Open has been pushed back till September. And as the things are unfolding, it is very unlikely we'll see a Grand Slam even this year. So how would Coronavirus impact the narratives around the Big 3?
ADVERTISEMENT
Article continues below this ad
The tour has been suspended until mid July and the ranking points till that point have been frozen. So your favorite player won't be dropping the points they earned last year during this period. That helps Federer a lot. He was going to return only in time for grass, after having undergone a knee surgery. And by that time would have slid in the rankings. For now, he's safe as your world number 4. Djokovic too will hold on to his slim lead in the rankings over Nadal for now.
Apart from the pandemic halting the GS race, it'd also delay Djokovic's quest to overtake Roger as the player to have spent most week as the ATP #1. He(282 weeks) had a great chance of taking over Roger(310 weeks) this year.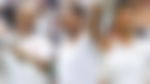 All three of Roger, Rafa and Novak are tied at FIVE Year-end No.1, and it was highly likely that one out of Novak or Rafa would have overtaken the other two members of the Big 3 and tied Pete's record of SIX. Whether or not there is a Year-end No.1 crown this year, will be seen later.
The Olympics has been moved to 2021, giving a recovering Roger probably his last shot at the elusive Single's tennis Gold next year. Novak would also love to match Rafa, who remains the only one out of the three to have the Olympic Gold in Singles.
ADVERTISEMENT
Article continues below this ad
A highly probable clash between a fully fit Rafa and an in-form Djokovic in the French Open final. A possible rematch of last year's titanic Wimbledon final. A possible run deep into the US Open by someone like Thiem or Medvedev, challenging the current guard. Every possibility, remains only a possibility until further notice.
The Big 3 aren't getting any younger, so how will a potential year long break from tennis impact the ultimate race? It'll be tougher for all three of them to get back into shape as compared to their younger peers. How much would it impact Novak's tempo? He was dominating things and had the best possible start to this year. Novak for sure will be the most impacted, even if it's not substantial enough to change how the future unfolds.
So whenever the three take the stage again, you should still expect Novak to end up with the most majors, Rafa to at least match Roger and Roger to maybe win that ONE last GS as well. We'll see how it turns out. Nothing will ever be the same for the world, yet tennis should likely return to its patterns and these champions too, at least on the court. Apart from the dates in the history books, the narratives around this story won't be impacted much. The story of how the three orchestrated support for the lower ranked player on the tour. That should be a good addition to this tale.
ADVERTISEMENT
Article continues below this ad
Having said all of that, let's get back to focusing on the more important things in life. Stay indoors. Stay safe. And maybe binge watch the classics these three have served us over the years!