How to Dance Under the Fortnite Christmas Trees and Where to Find Them
Published 12/19/2020, 2:50 PM EST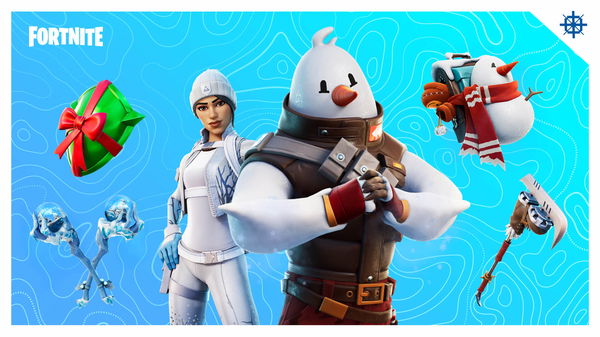 ---
---
Fortnite has officially welcomed the holiday season with the latest event 'Operation Snowden'. This operation has covered the south-east section of map with snow. In fact, that area is literally nothing but snow. Christmas is right around the corner, and it definitely does not hurt to have a dedicated event to celebrate the festival.
ADVERTISEMENT
Article continues below this ad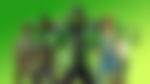 ADVERTISEMENT
Article continues below this ad
Fortnite's Operation Snowden and the Christmas tree quest
This event has introduced a plethora of challenges that you need to complete for XP points.  Players can earn battle pass XP, and general XP points to both level up their account and seasonal battle pass. Several quests found in this event are pretty straight-forward to execute, while there are some that could prove to be difficult.
One such quest would have you looking for Christmas trees, and you have to dance underneath them to complete the quest. This task has proven to bothersome for players as the trees are strewn all over the massive Battle Royale island.
As seen in the video posted by Pure Game Guides, some trees present on the island are located in areas people rarely go to. Here is a list of all the locations:
The First tree is located above a roof in Dirty Docks. You can look for it right in the center section of this area. A reboot van is also located near the building and it serves as a prominent landmark for you to locate the building.
The second tree is an easy one to find; it is located in the open inside the Orchard.
If you are not planning to visit Craggy Cliffs, then you must add to your list now as it contains one of the Christmas trees situated in the north section right next to a reboot van beside the beach.
The residential area of the pleasant park has hosted many unpleasant wars and now hosts a Christmas tree as well. It is right in the open section of the area in the middle, you cannot miss it.
This one tree is in the left section of Salty Towers, right around the bottom section of the area. Head over there as even this one can be spotted quite easily.
Now if you explore the north section of Holy Hedges and keep your eyes peeled for a giant red house, you will come across this giant shrine for the tree, which is impossible to miss.
ADVERTISEMENT
Article continues below this ad
Refer to the video below if you are still having trouble triangulating the exact location of each tree.
The festive season is all around us, and Fortnite has welcomed it earlier than everyone. Epic Games has also unveiled a special Christmas sale that features 15 free games and a heavy discount on 21 titles on the Epic Games Store.
ADVERTISEMENT
Article continues below this ad