How to Get a Refund and Return Items in Fortnite
Published 06/03/2021, 8:30 AM EDT ---
---
After four years of release, Fortnite is still one of the most played games in the world. Even on platforms like Twitch and YouTube, it boasts millions of regular viewers.
ADVERTISEMENT
Article continues below this ad
One of the biggest reasons behind Fortnite's continuous success over the years is because it's free to play. Accordingly, the primary source of revenue for the developers is in-game transactions. This explains why there is an abundance of skins, emotes, and other cosmetic items in the Item Shop.
While buying V-Bucks and purchasing skins is a straightforward task in Fortnite, the procedure to refund and return items has confused many. If you're one such player, use this guide to understand the concept of refund tickets.
ADVERTISEMENT
Article continues below this ad
You can use three refund tickets in Fortnite
Returning an item in Fortnite is not as hard as it seems. Follow these steps to access the refund tickets:
Open the game and select Battle Royale.
Open the menu option from the top right corner of the lobby screen.
Select settings, and click on Account and Privacy at the rightmost corner.
Under account, select the option that says 'Lifetime refund requests'.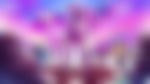 You can only submit a refund request for items that have been purchased in the last 30 days by following these three steps:
Select the item that you want a refund for.
Choose the reason for your request. These include Accidental Purchase, Unauthorized Purchase, or Item Not as Expected.
Before the final submission, review the Item, Item Value, and Reason once again.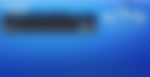 Here's the procedure to refund and return items, as explained by Epic Games in a video.
After submitting the return request, the game will ask you to confirm it. Upon doing so, you shall receive the desired amount of V-Bucks. It is worth noting that the aforementioned refund tickets in Fortnite do not reset at all, and you can only use them thrice.
Should Epic Games add more refund tickets?
Considering that Fortnite is a free-to-play title, players heavily spend on the in-game items. The Item Shop features new skins every day and also contains crossover skins such as NBA jerseys.
ADVERTISEMENT
Article continues below this ad
Hence, the Fortnite community has been requesting Epic Games to introduce more refund tickets. While some have suggested that the refund tickets should reset every year, others expect the same to happen every season.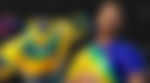 Do you think Epic Games should amend the refund mechanics in Fortnite? Let us know in the comments section below.
ADVERTISEMENT
Article continues below this ad
WATCH THIS STORY: Top Fortnite Creators You Must Follow