How Watching Pete Sampras' Match Inspired Falconer Donna Davis to Fly Hawks at Wimbledon Championships?
Published 07/04/2021, 2:12 PM EDT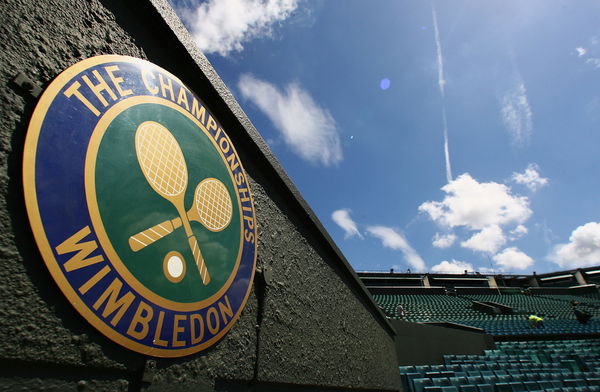 ---
---
Ever wondered why birds such as pigeons don't interrupt the proceedings on the grass courts of Wimbledon Championships. Well, it is because a Hawk is employed by the organizers to shoo away any pigeons that may trouble the matches. These Hawks respond to Donna Davis and she has a unique reason to become a falconer.
ADVERTISEMENT
Article continues below this ad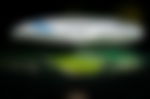 Channeling these Harris's Hawks is falconer, Donna Davis. The birds listen to her and trust her. As she explained, the Hawks were employed after 1999 when Pete Sampras had some pigeon troubles. The most famous bird in the world is Rufus the hawk who is one of the five hawks employed by Wimbledon.
ADVERTISEMENT
Article continues below this ad
"We have been involved in Wimbledon for 22 years now so it was in 1999 I was watching Pete Sampras at home when pigeons came down and they were literally having to back them off the baseline. I just thought maybe we can channel both our passions and, really the rest is history," Donna Davis said.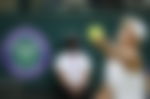 How do the birds respond to Donna Davis?
But now, Rufus is breeding and hence, Pollux has taken the reigns as Wimbledon's primary bird scarer. Donna explained her schedule with the birds. They arrive at the courts at 5 am and they are weighed. Later these hawks fly over the stadiums and come to collect food on a signal. Food is the motivator to these hawks.
"We arrive at 5 am and weigh our birds. They have to be at their optimum weight, which for Pollux is 1.7 pounds. We have five Harris's Hawks, Rufus who everybody knows, and he is now breeding. So he's in his love nest with Pamela, and hopefully, we will have few offsprings in the autumn."
Donna Davis' love for hawks and Wimbledon
ADVERTISEMENT
Article continues below this ad
Donna said it can take years to build trust with these hawks. And she is really happy to be a falconer at Wimbledon. Donna is an avid tennis fan and hence is delighted to watch great matches at what is literally her workplace.
"16 weeks old is when we first begin the first stages of training. For them to actually become to know you, to trust you because that's what it is about. In order to do that, it takes months and I would even say years. Each and every day when I fly a bird, and that comes back to me, I feel very special."
As Pollux replaces Rufus for the time being, he is the primary bird scarer. Rufus is a very known bird across the world. It has a Wimbledon security card as well that specifies his occupation as a bird scarer.
ADVERTISEMENT
Article continues below this ad