"Huge Step In The Right Direction For Fortnite"- Ninja
Published 06/17/2020, 6:21 PM EDT
---
---
Ninja recently witnessed the Doomsday event with SypherPK. We saw several amazing things which were visually quite outstanding. Shortly after, Season 3 was live, and several new elements were added. The entire game dynamic has been changed, and it is much more than what we expected. Fortnite is suddenly experiencing a paradigm shift.
ADVERTISEMENT
Article continues below this ad
What we are experiencing is the culmination of a long time effort from Epic Games. They have been teasing this from the beginning of Season 1. Now players have been positively enthused for this. While this new update rose several debates, it also delivered with the influx of new content. 
Ninja took to his twitter, to answer all the fan mails as well as questions. He did thank Epic Games and did mention the fact that this will take Fortnite to the next level. Perhaps, as one of the pioneers in the game, his words come as a reassurance for all us fans.
ADVERTISEMENT
Article continues below this ad
Ninja speaks about Fortnite Season 3
"This is a huge step in the right direction for Fortnite and competitive Fortnite, in terms of equality of the game." Ninja did not mince words about what he felt about the new season. Perhaps the aim-assist rumor might be true, and Epic is trying to bridge a balance between the controller and KBM players. The meta is going to change for sure, and we are on the lookout for that constantly.
ADVERTISEMENT
Article continues below this ad
The other elements like – the new areas of the map, the water, Aquaman's arrival, the new vehicles and sharks – all this cheers us up. This is perhaps one of those seasons which will be full of new content and drama.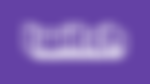 "This new season – super dope"
ADVERTISEMENT
Article continues below this ad
Ninja mentioned how the new loop pool is something that is going to be very interesting. He also brushed on some of the major issues which had to do with PUB matches. Another point was the shotgun, this was predominantly discussed by several streamers.
Introduction of this weapon just opened up a barrage of new ways to survive in the game. "You have four or five different ways of rotation now," said Ninja. So its pretty clear that Epic has a plan to bring back the former glory of Fortnite. 
Trending Stories