Humiliated Blatter says only FIFA Congress can bar him
Published 11/26/2015, 5:21 AM EST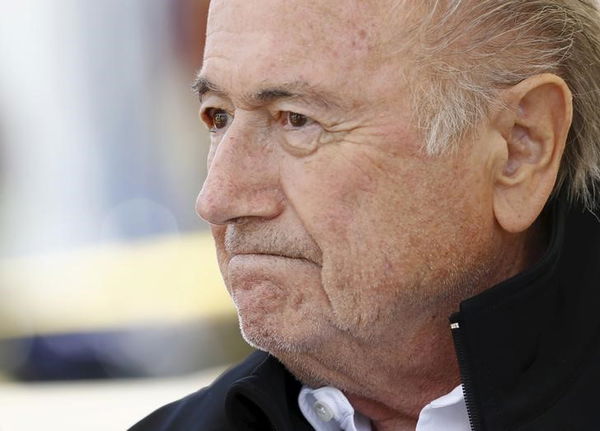 ---
---
By Silke Koltrowitz
ADVERTISEMENT
Article continues below this ad
ZURICH (Reuters) – Suspended FIFA president Sepp Blatter said on Wednesday he believes that only the Congress of football's governing body, and not its Ethics Committee, can bar him from office.
Comparing himself to a state president, Blatter told Swiss broadcaster SRF: "If one wants to revoke an elected president, only parliament can ask for that."
ADVERTISEMENT
Article continues below this ad
In a tense interview, Blatter declined to comment on whether FIFA's ethics investigators had recommended he be handed a life ban, as they had with European football boss Michel Platini, who had been the favourite to replace him as head of the global football body.
Blatter and Platini, engulfed by a deepening corruption scandal as the sport faces criminal probes in Switzerland and the United States, have both been suspended for 90 days by the FIFA ethics committee while it investigates their conduct.
Platini's lawyer said on Tuesday that ethics investigators had sent a report to the judgement panel recommending he serve a life ban. But Blatter, who has been FIFA president since 1998, would not say whether a similar recommendation had been made for him.
"I cannot confirm what is being done. That is confidential, I'd be a bad person if I told you that," he said.
Blatter, who is standing down in February after agreeing to lay down his mandate, criticised the Ethics Committee, which he had previously trumpeted as a key weapon in the battle against corruption after it was reformed and strengthened three years ago.
"I'm not a FIFA official, I'm the elected president of the Congress," he said. "If one does not agree with the way I do my job, one has to turn to the congress that elected me," he said.
Asked where it was stated in FIFA statutes that the president is not a FIFA official, Blatter said: "When you look at the definition in the statutes, it says I'm not a FIFA official."
The FIFA presidential election is held every years and the 209 member federations each hold one vote.
"It is humiliating for the FIFA president that the ethics committee comes and says, you are suspended and you are not allowed to go to the office anymore," he said.
"That's like a police order and that hurts, but it doesn't kill me. I'll fight for me and for FIFA."
Blatter also faces a criminal investigation in Switzerland over a 2 million Swiss franc ($2 million) payment from FIFA to Platini.
ADVERTISEMENT
Article continues below this ad
The payment was made in 2011 for work Platini had completed nine years earlier, the Swiss attorney-general's office has said, adding Platini was considered "between a witness and an accused person."
"Contracts can be done in writing or orally," said Blatter, reiterating comments he has made previously on the matter.
"I had an oral contract with Michel Platini. In 1998, when he was done with the World Cup, I needed him to work for me. At the time, he wanted one million and I said there's no money to pay one million. He said: you can pay me later."
ADVERTISEMENT
Article continues below this ad
Platini, who was on the organising committee for the 1998 World Cup in France, has been barred from the FIFA presidential race, although he could be allowed back in if he wins an appeal against his suspension.
(Writing by Brian Homewood in Berne)