Hummels: Latest move from Dortmund to Bayern
Published 06/05/2016, 1:25 PM EDT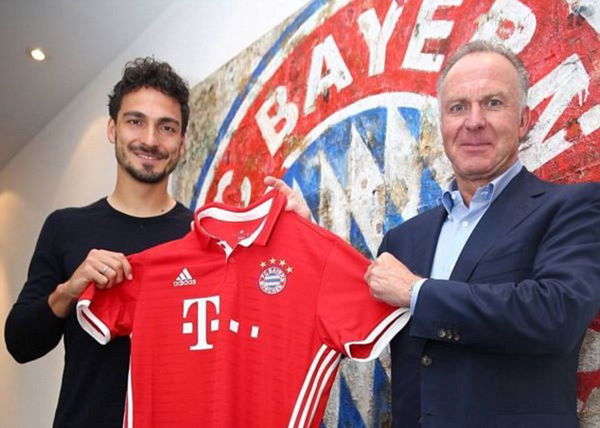 Mats Hummels became the latest player from Borussia Dortmund to join Bayern Munich. It is not good news for the yellow submarine, as one of the world's best central defenders will not be with the club come next season.
ADVERTISEMENT
Article continues below this ad
Around 10 years back, there was no team in Bundesliga who could have matched the prowess of Bayern Munich. But since the arrival of Robert Lewandowski in 2010, and the evolution of young players like Mario Gotze, Marco Reus and Mats Hummels, Dortmund started to give competition to the Bavarians. The effect of this was such, that Dortmund won two consecutive Bundesliga titles in 2010-11 and 2011-12 in an era where Bayern was considered the only team who could match Pep's Barcelona.
It was surely a golden period for Dortmund. But their stature as a club wasn't anywhere close to Bayern. As a result, the players started to move on to other clubs, looking for better opportunities. First, Gotze left the club in 2013 for a record German signing. But the club was set for an even bigger blow next season, as Lewandowski left to join Bayern on a free transfer. Since then, Dortmund haven't been the same. They failed to qualify for the Champions League last season, and also to provide a strong challenge for Bayern in the last two seasons. With another world class player in Mats Hummels leaving, the agony seems to be continuing for them.
ADVERTISEMENT
Article continues below this ad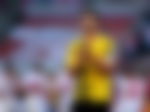 Although Hummels started his youth career at Bayern, he was sold to Dortmund in 2007 because he wasn't considered a future prospect at the club. Dortmund accepted the young centre-half, where he evolved into one of the best in the world. He once said that he would rather win a trophy or two with Dortmund, than moving on to a better team for more glory. But, time changes people, and unfortunately so for Dortmund. Although, considering the latest trend, it is no surprise to see Bayern being the one to complete the big German's signing. Here, we look at four more players who left Dortmund for a move to their arch rivals Bayern Munich.
1) Thomas Helmer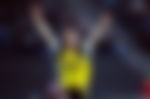 One of the finest central defenders of his time, Thomas Helmer joined Borussia Dortmund from Arminia Bielefeld in 1986 at a young age of 21. He enjoyed a successful six-year spell with the German club, in which he scored 16 goals. But Helmer, one of the best players Dortmund had at the time, decided that he needed a change in his career. In 1992, Dortmund did not want to sell him to a team from the same league, so instead, they sold him to Lyon. But after spending just three months with the French club, Helmer completed his move to Bayern Munich for 7.5 million marks, a record transfer fee at the time. Helmer stayed with Bayern for seven years, scoring 24 goals in 191 appearances, and was also made captain in the late 1990s.
2) Torsten Frings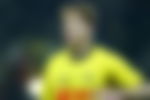 Torsten Frings was another man who opted to leave Dortmund for Bayern Munich. The central midfielder was signed by Dortmund from Werder Bremen for around €10 million after spending five years with the latter making over 160 appearances in that time. Frings was a hot summer signing in 2002 for Borussia Dortmund, after he enjoyed a wonderful World Cup campaign with Germany, which ended in heartbreak in the final against Brazil. But he was sidelined for six months after the start of the second season and made his first appearance of the season in January. He scored 10 goals in his 49 appearances in the two seasons with the club, after which he moved to Bayern. Frings didn't enjoy his football at Bayern as he was deployed in a different role at the club. He just spent a single season with Bayern before moving on to Werder Bremen for a second spell.
3) Mario Gotze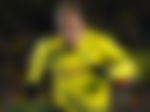 ADVERTISEMENT
Article continues below this ad
The transfer of Mario Gotze to Bayern Munich was one of the most high profile moves that the Bundesliga had seen. The 24-year-old German playmaker/forward started his youth career at Dortmund and at the age of 17, he broke into the first team in 2009. Constantly compared to the likes of Lionel Messi, Gotze's talents helped Dortmund to a Bundesliga title in the 2010-11 season. Dortmund went one step further the next season, winning the Bundesliga and DFB-Pokal double in the 2011-12 season. Dortmund reached the Champions League final the next season, where they faced arch-rivals Bayern Munich. Gotze's transfer to Bayern was confirmed a month before the date of the final, but the midfielder ensured that he gave everything for Dortmund. After moving on to Bayern in 2013 for €37 million, Gotze has never been the first choice for Pep Guardiola, who also arrived at Bayern in 2013. As a result, Gotze is looking for a new club, with Premier League giants Liverpool and former club Dortmund, the favourites to sign him.
4) Robert Lewandowski
ADVERTISEMENT
Article continues below this ad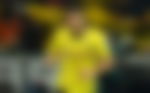 Although the above three players left the club before Robert Lewandowski, it was the Polish forward's transfer that hurt them the most. The reason for it was very obvious – it was a free transfer. Lewandowski is one of the most complete forwards the game has ever seen. His pace, strength, height and intelligence on the pitch make him one of the best in the world. He, along with Gotze and Reus, played the most important role in Dortmund's revival in world football. Lewandowski was signed by Dortmund from Lech Poznan for €4.5 million as a young 22-year-old forward. In his four years with Dortmund, Lewandowski won two Bundesliga titles, a DFB Pokal and took his team to a Champions League final. He scored four goals in the first leg of the 2012-13 Champions League semis against Real Madrid, helping his team beat the Spanish side 4-1. As a result Dortmund advanced to the final despite a 2-0 defeat to Madrid in the second leg. Eventually though, they lost 2-1 to rivals Bayern Munich, after Arjen Robben struck a late winner for the Bavarian club. Lewandowski scored 74 goals in 131 appearances for Dortmund, before he moved to Bayern Munich in 2014. With Munich, Lewandowski has won two Bundesliga titles and a DFB Pokal in his first two campaigns and has scored 47 goals in 63 appearances. He is the fastest foreign player to reach the 100 goal mark in Bundesliga, and is likely to continue to wear the Bayern Munich shirt in the coming season.