Humorous Apex Legends Glitch Sends Pathfinder Flying into the Sky
Published 12/21/2020, 11:01 AM EST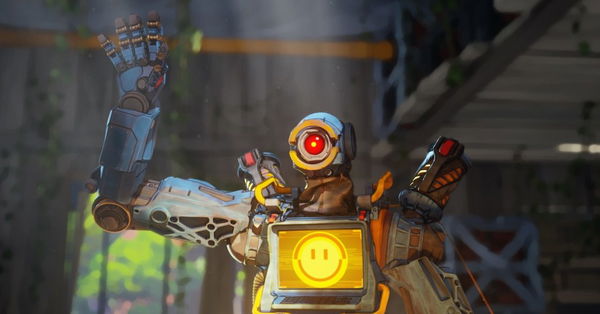 ---
---
There have been some interesting glitches in Apex Legends since the game's launch almost two years ago. While some of them are serious and lead to exploits that impact the gaming experience, a few turn out to be rather amusing tricks.
ADVERTISEMENT
Article continues below this ad
Recently in Season 7, a glitch involving Rampart's minigun and Crypto's drone resulted in a flying turret, leading to an exploit. However, the devs at Respawn implemented a hotfix for it promptly.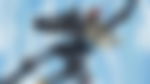 ADVERTISEMENT
Article continues below this ad
Seems like Apex Legends players have now discovered another flying glitch, which has been doing rounds on the internet since the season began. This time everyone's favorite robot Pathfinder is involved.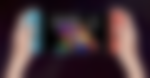 Pathfinder can grapple to space with this hilarious flying glitch in Apex Legends Season 7
A clip shared on Reddit by u/Asaltyllama showed them testing out the crazy trick that sends Pathfinder soaring into space. The best part about this glitch is that it doesn't ruin the gameplay experience for anyone else. Therefore, there's no malice in case you decide to try it yourself.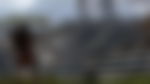 All it requires is Octane's jump pad, Caustic's gas barrels, and Pathfinder's grapple hook, followed with some easy steps. After placing down the jump pad on the ground, aim the barrel in a way that the circle indicating where it will land is slightly intersecting the pad's edge.
Once the barrel inflates and hovers in mid-air above the jump pad, it's Pathfinder's turn to grapple onto it and rise into the sky. Holding a sidewards input and looking at the barrel while connected to it will help you reach the maximum height.
ADVERTISEMENT
Article continues below this ad
It's not hard to do this stunt, and after practicing a bit in the Firing Range, you can easily do it in-game, as shown in the video below. This glitch is useful in getting a superb view of the map while floating high in the atmosphere. For those down on the ground, it's hilarious to see their teammate spiral to space.
Unlike some annoying bugs, this one is something cool to show your friends and actually fun to do. For now, we have to wait and watch if Respawn ships out an update to implement a fix. Until then, you can propel to new heights in Apex Legends using Pathfinder, Octane, and Caustic's abilities.
ADVERTISEMENT
Article continues below this ad